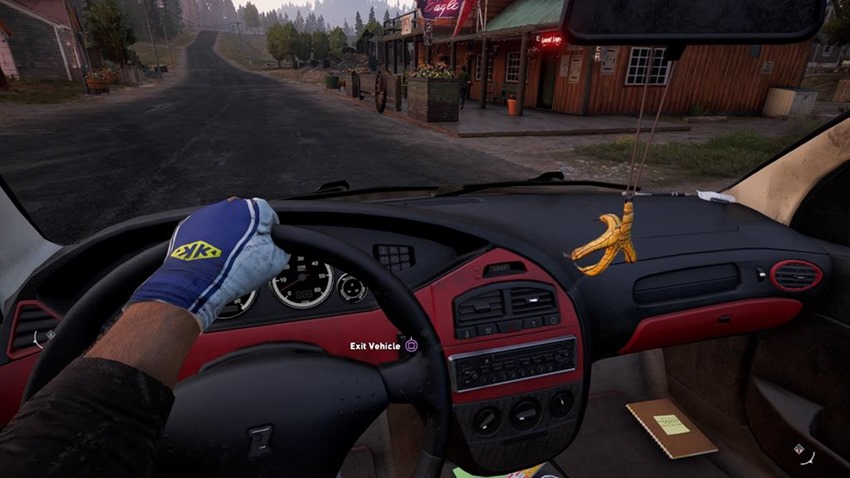 In case you didn't hear, I really really liked Far Cry 5. There's a lot to love about the latest chapter in Ubisoft's long-running series of open-world madness, from its gorgeous Montana scenery to its more subdued moments that gives you a chance to master your bait. One of Far Cry 5's greatest strengths however? Not just its visuals and keen storytelling that has one hell of a great ending, but also its soundtrack.
It's a multi-faceted layer of audio development, that blends itself so damn well with the tale it tells. In many ways, Far Cry 5's soundtrack enhances, complements and subtly surpasses what you see on the screen. Warning, spoilers below.
On the surface, Far Cry 5 has a typical good ol' boys soundtrack that plays through the radio. From the tunes of Creedence Clearwater Revival through to the Bloody Hollies, the side of Hope County's resistance can be heard loud and clear. Songs such as The truth won't set us free, Quite Contrary and The God That You Deserve paint that side of the conflict perfectly.
On the other side of the equation, you have Eden's Gate and their own selection of hymns which tell their own story. Southern flicks of the guitar, hymns which resonate long after the credits have rolled and emotion-stirring tracks aplenty can be found blasting through any car radio. You can thank film and TV composer Dan Romer for that, as his Americana album taps into the ideas of cults and religion, but also family and love.
If Joseph Seed and his flock were real, this is very much the music that they would produce. "I wanted to make songs that make you want to join this cult and make you want to have this family," Romer said to National Public Radio.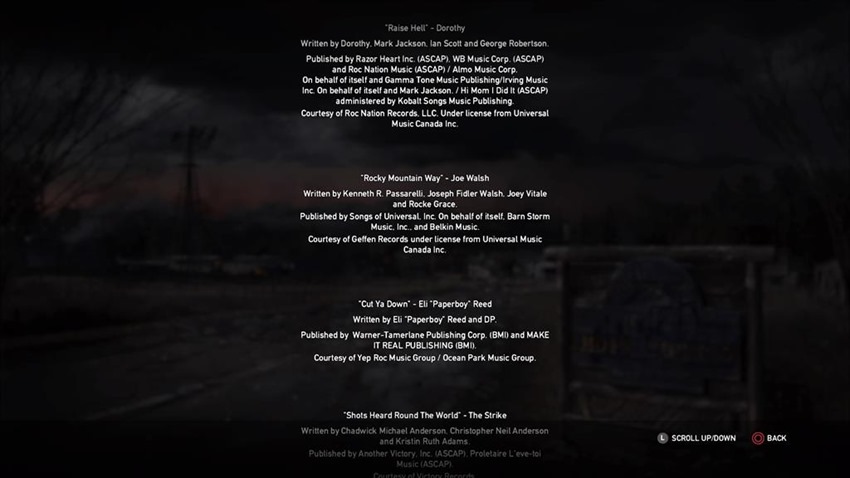 I wanted to make these songs relatable, and I wanted to make this cult feel realistic. If all the songs were like, "We're a cult and we do terrible things to people," then I'm not joining this cult. That's crazy. But if they're like, you know, if they're singing about love and family, I mean you're like, "This sounds great. The world has gotten so strange.
Perhaps the defining track in Far Cry 5, is something much much older. When you tangle with Jacob Seed, you're not just fighting a war against a run of the mill madman. You're fighting a hardened soldier, one who has seen the best and worst of humanity and has chosen to mentally break people down before he reshapes them into soldiers of the apocalypse.
To do just that, Jacob goes full Manchurian candidate on you, employing subliminal hypnotism and the use of a particular song to trigger you into a more pliable state. The song he uses? Only You, by The Platters. It's a fantastic and classic track, one whose lyrics resonate perfectly within the story structure of Far Cry 5:
Only you can make all this world seem right
Only you can make the darkness bright
Only you and you alone can thrill me like you do
And fill my heart with love for only you
Only you can make all this change in me
For it's true, you are my destiny
When you hold my hand I understand the magic that you do
You're my dream come true, my one and only you
Only you can make this change in me
For it's true, you are my destiny
When you hold my hand I understand the magic that you do
You're my dream come true, my one and only you
A lone warrior, fighting the good fight and trying to make a difference in a world gone mad? That right there, is Far Cry 5's story perfectly captured in one single song. A song that works for either side of the story, which is amazing when you think about it.  While games these days feature soundtracks that frequently surpass anything heard on the charts today, few games manage to use their music to complement their story in such an intricate manner.
Now if you'll excuse me, I'm going to walk into the Bliss again. Oh the Bliss, the Bliss…
Last Updated: March 28, 2018