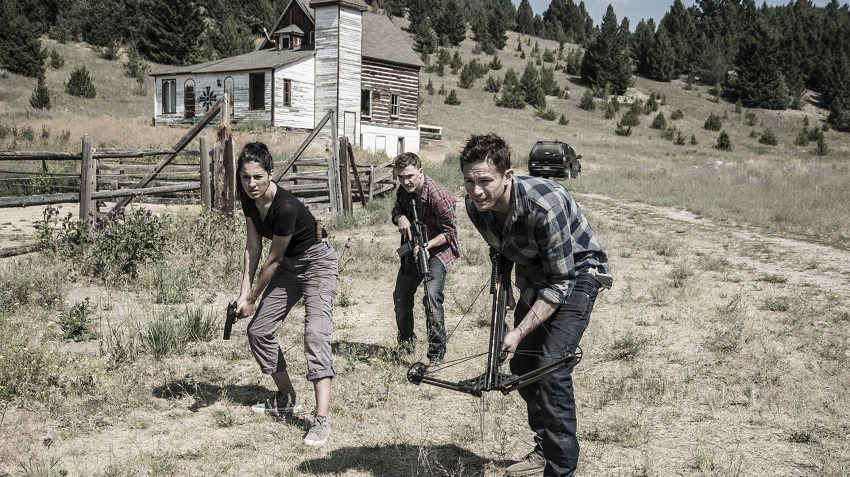 America and its gun policies have yet again been the headline grabbers over the past few weeks, thanks to yet another school shooting in the land of the free. While the American public wrestles with the morality around allowing almost unhindered gun sales, Far Cry 5 is racing towards release with a premise that feeds off of this. Whether intentional or not, Far Cry 5 draws some clear parallels to the society it has embedded itself within, which makes its new short film that much more harrowing.
Launching on Monday on Amazon Prime, Far Cry 5: Inside Eden's Gate is an early look into the gun-toting religious cult that exists within Hope County, and the one you'll be mowing through during the events of the game. The film follows three YouTube personalities who find themselves in the middle of the madness after trying to document that events within Eden, stumbling upon an organisation that is all about control, violence and fanaticism. Its trailer below is kind of creepy…
Of course it works because we start seeing shades of reality in all of this: a franchise that is primarily about hunting animals, crafting items and just shooting bad guys. Being set in America allows Far Cry 5 to have something to say for probably the first time in its history, even if Ubisoft have sort of stumbled onto that by chance. I'm not holding my breath for the game to actually try have a message, but with the conversations about gun laws and the increasingly terrifying scenes of some organisations within the United States, it might not have the chance to pass that up.
Far Cry 5 is out later this month on Xbox One, PS4 and PC.
Last Updated: March 2, 2018