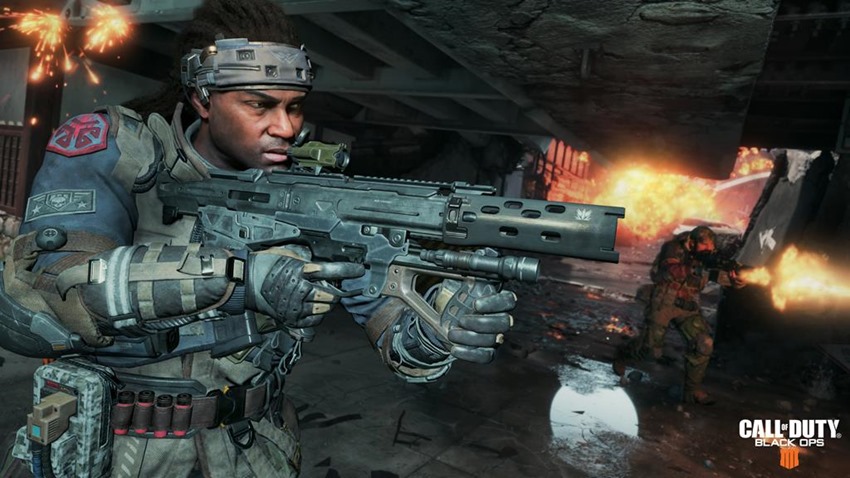 Next week is going to be like a French McDonalds if massacres were on the menu: A battle royale with cheese. With Spider-Man launching tomorrow and Destiny 2: Forsaken bringing justice to an untamed frontier, Activision's planning to steal eyeballs with a preview of its Blackout mode in a few days.
We already know that Treyarch has found a sweet spot with the playercount of 80 challengers in Blackout, but that's only half the story. What of the map itself? In a battle royale game, it's all about location and Treyarch wants to emphasise its arena by stitching together the greatest hits of the Call of Duty Black Ops franchise to create a land of iconic areas within which to fight for that sought-after chicken dinner. What does it look like then?
Like this!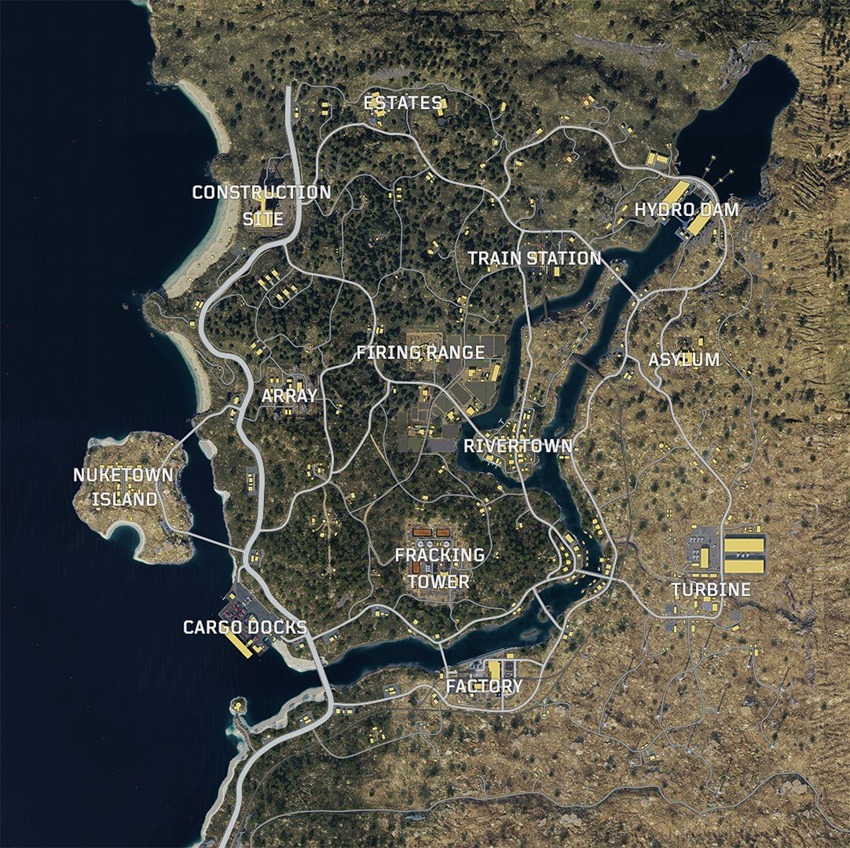 Not bad, and it looks like a decently sized patch of land to battle on. I can't wait to visit Nuketown Island and be killed within seconds of my landing. Back at E3, I still grilled senior producer Yale Miller for some answers on just what kind of a map was being planned for Blackout. "Just like when you're playing multiplayer, it takes you a while to get familiar with the map and fall in love with it, to understand it.
I think A: There's this awesome nostalgia feeling when you're running through Raid or Nuketown or pieces like that. But the other big part of it is, is that it also adds a sense of familiarity because you know some of the spaces.

But it's not like we're taking them and we're like 'here, here and here'. We're building them into the terrain so that they make sense, You'll want to know what's on the other side of this MP map, we're building what's on the other side over there, the supporting structures and other things to make it fit into that world. A lot of time has been done with the terrain and the layout and how all the different locations work together.
Sounds fun! Blackout's Beta kicks off on September 10 on PS4, hitting PC and Xbox One a few days later. I'm going to give the mode a whirl, using my patented technique of hiding in a bathroom with a loaded shotgun for 27 minutes and then attempt to scavenge a kill.
Last Updated: September 6, 2018