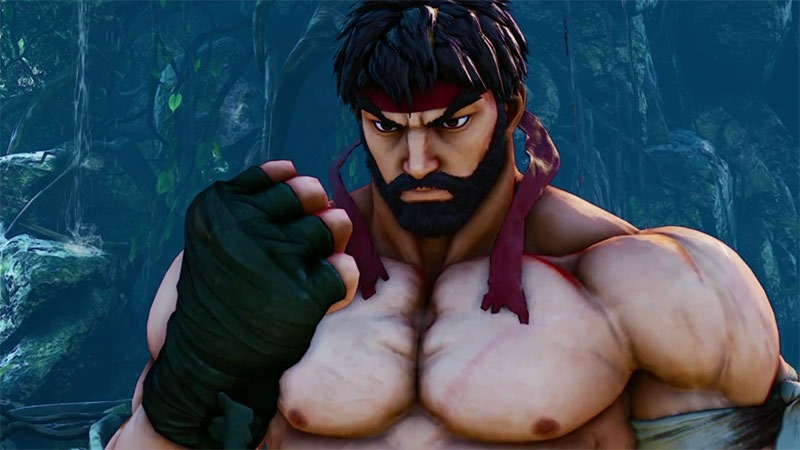 Street Fighter V is less of a game, and more of a service. That was the entire design ethos behind the latest game in the revered fighting game series. Instead of releasing several versions of essentially the same game, Capcom decided to release just the one core version of the game and bolster it with characters, modes and features – some free, and some paid.
I can't say whether that ethos was a mistake or not – but the way in which it was executed certainly was. When Street Fighter V was released, it was done so in a way that catered only to the hardcore fighting game crowd. One could reasonably argue that it was released in a half-baked, incomplete state purely so it could be used in tournaments. No real single player content to speak of, a lack of an arcade mode, and no real training features meant that the casual crowd was left out.
Unfortunately for Capcom, as important as the core players are, the casual players are where the money is. Sure, Capcom added a free single player story campaign (Which was largely terrible), decent training modes and more characters (and still no arcade mode) but it's safe to say that it's all too little, too late. Street Fighter V is a bust – and it's a pity, because at its core the fighting is still so, so good.
Is there anything Capcom can do to help recover here? Probably not – because the casual crowd, the people who might buy the game have moved on to other things. According to recent reports, sales of Street Fighter V have stagnated so badly that according to Capcom's most recent financial report, that sales figures are essentially the same as they were six months ago.
That means that the game has sold fewer than 100 000 copies digitally and at retail in the last six months. It could all be a clerical error, but I doubt it.
Hopefully this is a lesson to Capcom – don't pander to one specific market. Release a game that could be considered "complete" and people may actually buy it.
Last Updated: October 28, 2016