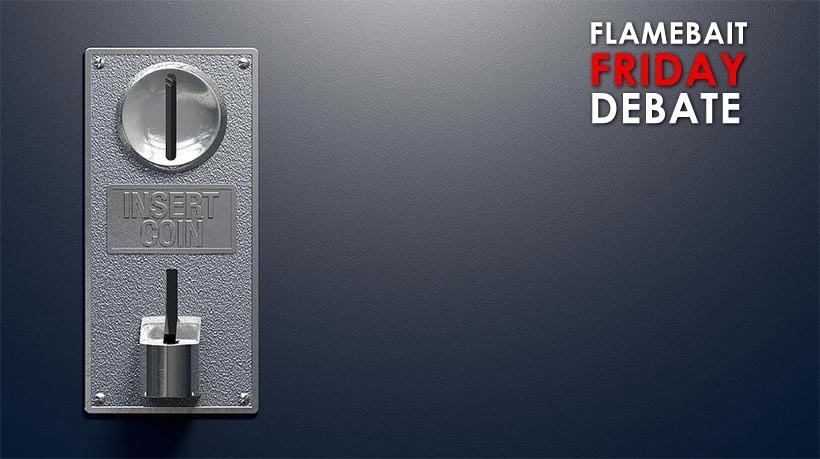 Gaming is an expensive hobby. Games cost a frightful amount of money to buy, but they cost stupid amounts of money to make – which is why we're seeing so many games being monetised outside of the $60 we're currently paying for them.
They cost a frightful amount of money to make though, and the $60 we pay barely covers the cost of making the game even when one is successful. It's why we're seeing so many games being supported by DLC and microtransactions – but also why we're seeing a rise on games that are built on a "continual development" cycle. They're games where much of the financial risk is being carried by players.
Take Destiny (and soon, The Division) as a good example of this shift towards games as service. While they may have cost an initial outlay of $60, they're the sort of things you'll keep playing, that'll keep being supported by paid for content. But! There are so many more; Street Fighter V is a good example. It launched with paltry content, and is still in development – with new features and characters being added every month. Rainbow Six: Siege, and the new Hitman – especially before its recent turn as pure episodic game – are also great examples of games in continued development; game which follow the same sort of strategies as Early Access titles.
While the trend for these sorts of games and release strategies was confined to the indie games space for a while (where it made a lot of sense), it seems that they're increasingly being used for AAA games by big publishers.
Do you ultimately think this is a good thing? It does, after all, fund the games we love and means we'll see more games from big publishers. But is it also anti-consumer? What do you think?
Last Updated: March 18, 2016