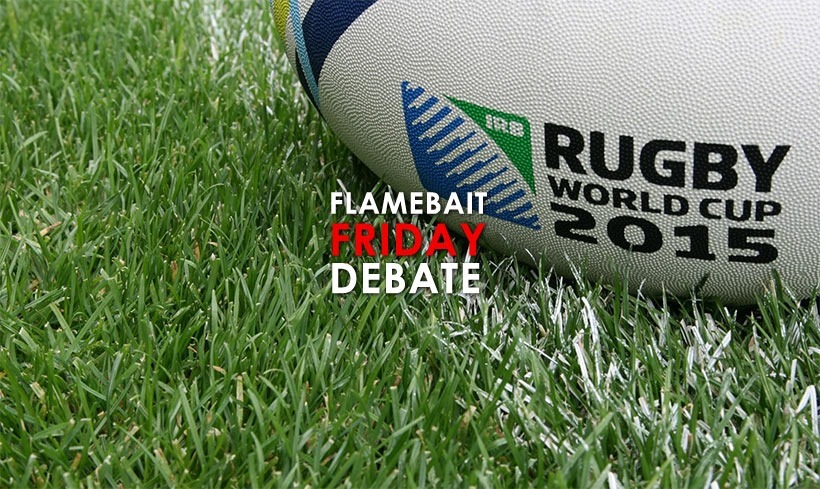 While I don't generally care much for sports, or the video games associated with them, I get an odd sense of patriotism and national pride when our national teams go up against the world, before inevitably losing to one of the other colonies and breaking hearts everywhere. Yes, I'll be watching tomorrow's game, and even though the other team may look like they're related to me, I know who I'll be cheering for.
Who I won't be cheering for though, is HB studios – the chaps who developed Rugby World Cup 15 – one of the worst games of the year. It's a perfect example of "milking it," delivering a barely functional game to cash in on the fever surrounding the Rugby World Cup.
There's another Rugby game coming soon that may be better; Rugby Challenge 3 from Tru Blue – but it's entirely likely that it won't be perfect either. What then, would make for a perfect Rugby video game?
What sorts of licences would you pursue? What modes and features would you like to see? What sort of control schemes would you implement, who would you have develop the thing?
Last Updated: September 18, 2015