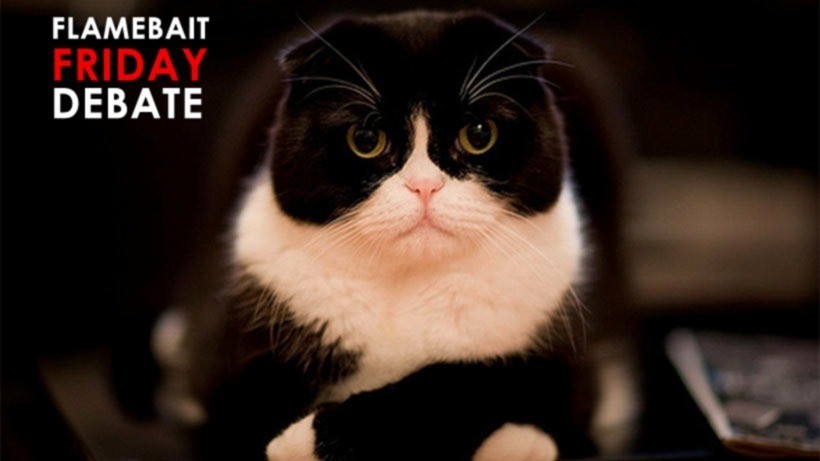 2016, I suspect, is going to be a great year for gaming. For me, it's going to kick off with the highly anticipated, tough-as-nails, X-Com 2, followed very, very shortly by a game that will end up consuming my life for a few months; Street Fighter V.
There's so much else coming though – games that're are almost guaranteed to be worth playing; Uncharted 4, Deus Ex: Mankind Divided, Quantum Break, The Division, Horizon, Doom, Crackdown 3, No Man's Sky – and about a million other big blockbuster games, along with a deluge of smaller indie games as well. Those are the hits though, the obvious pleasers.
I'd hoped to start the FFD this year on a positive note, but because I'm such a curmudgeonly old man, that's proving difficult. There are a great many games this year that are going to make you happy, and likely a number of announcements that'll leave a smile on your face (let's hope that Nintendo's new console isn't a bust!), but let's rather discuss the stuff that'll likely leave you – or those terribly excited – drowning in a pool of their own misery.
What do you think 2016's greatest gaming disappointments will be? Is Virtual Reality set to be a big bust? Are Ubisoft's "downgrade gate" woes set to continue once The Division finally hits retail. Are Star Citizen and No Man's Sky ever coming out? Will they actually be any good?
Is the deluge of lookalike games like Battleborn, Overwatch, Gigantic et al going to hurt the resurgence of class-based Arena shooters? Are game prices and DLC going to make an already expensive hobby even more exclusive? Are publishers going to ruin games even more by finding new ways of taking your cash?
You tell us! What do you think the biggest gaming disappointment in 2016 will be?
Last Updated: January 8, 2016