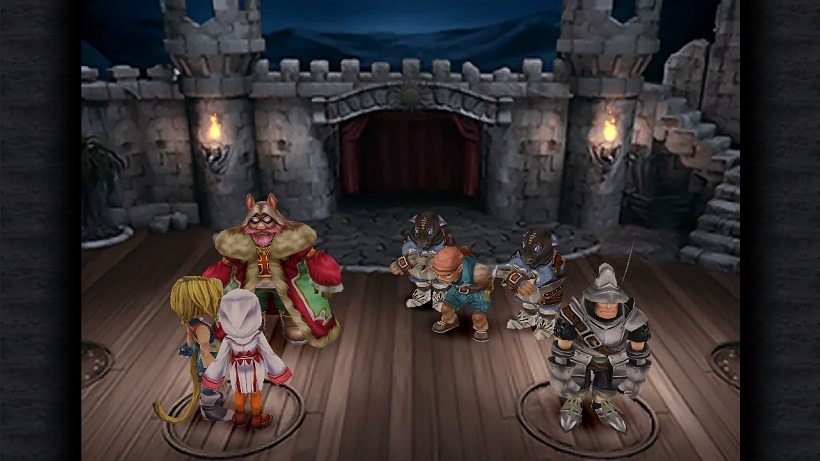 Final Fantasy IX is undoubtedly one of my favourite games from the entire franchise. It was first released back in 2000 (2001 or so in South Africa), right at the end of the PlayStation 1 era. With the PlayStation 2 launching around the same time, the game was sadly, overlooked and missed by many.
It's a darn shame really, because Final Fantasy IX is honestly freaking amazing, even by today's standards – though I will admit that it is perhaps a teeny bit dated. Still, I replayed it just last year, and enjoyed it probably just as much as I did over a decade ago, if not more.
If you've been dying to give Final Fantasy IX a go yourself, well, you're in luck. Square Enix announced back in January that they'd be bringing their beloved title to both mobile and PC. It's been out on mobile since February, and now, finally, it's available on Steam too.
Zidane and the Tantalus Theater Troupe have kidnapped Princess Garnet, the heir of Alexandria. To their surprise, however, the princess herself yearned to escape the castle. Through a series of unusual circumstances, she and her personal guard, Steiner, fall in with Zidane and set out on an incredible journey. Meeting unforgettable characters like Vivi and Quina along the way, they learn about themselves, the secrets of the Crystal, and a malevolent force that threatens to destroy their world.
The only annoyance I had with Final Fantasy IX when replaying it last year was the random encounter system. It's an archaic feature that I'm not particularly fond of (never have been if I'm being honest). Thankfully, with this modern version, Square Enix have included some in-game boosters, like high speed and no encounter modes. Those should alleviate these minor issues somewhat.
Final Fantasy IX is 20% off at the moment, and is selling at R184. It'll be running at that price all the way until April 20th. For an old game, it seems a tad expensive I'll admit, but I do really think the game is worth every last cent. If you've not played it, and consider yourself a Final Fantasy fan, seriously, what are you waiting for?
Last Updated: April 15, 2016