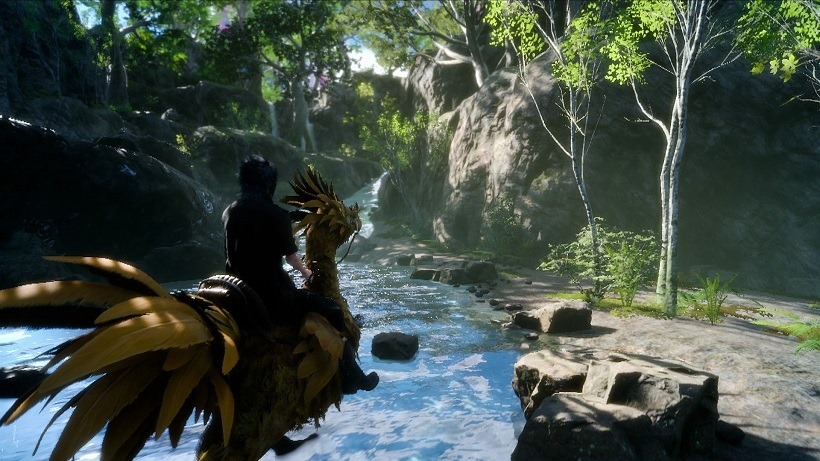 Final Fantasy XV can unanimously be thought of as a great game, if most reviews out in the wild are to be used as a measure. One sticking point that many seem to have, however, are both the game's overall narrative and, in conjunction with that, Chapter 13. It slows down the game to a crawl and fails to provide compelling motivations for at least one main character. It's a problem fans and critics alike have pointed out, and it's one Square Enix aims to fix.
Giving an update on the roadmap for post-launch support for Final Fantasy XV, game director Hajime Tabata detailed some features that fans can expect in the near future. Most of it is the usual stuff – some changes to UI text sizes, some additions to balance and even the promise of avatar customisation. Two points, however, have some major changes in store.
The first is to gameplay, and to Chapter 13 specifically. Tabata acknowledges that fans have signaled this linear section of the game as too drawn out and tiresome, and states the he and his team are aiming to changing a few things up to make the segment a little more engrossing.
Our early plans are to enrich certain aspects of the game, adding gameplay enhancements for Chapter 13, buffing ring magic, etc. We'll have the specifics of what and when for you at a later date.
He doesn't stop there either. On top of that, Tabata writes that his team are actively looking to add new scenes that help delve deeper into some of the murkier elements of Final Fantasy XV's story. In particular, character motivations (or fixing the lack thereof), with Ravus being singled out in particular as having a troubling end to his storyline.
After that, we're hoping to delve deeper into the story, adding scenes that will give you new insight into character motivations, such as why Ravus walked the path he did. We will need a little time with these, as they'll need to be localized and voiced in other languages, but we'll let you know the details once everything is set.
This essentially means Tabata and his team understand that certain elements of their story were not quite there yet (you're welcome to say unfinished), and are using a patch to add more meaning to the current plot hole ridden story. I haven't played the section in particular or reached a stage where this is evident, but the it's evident critics and fans alike pinpointed Ravus specifically as troublesome.
It's admirable that Square Enix is aiming to fix that, but it's also troublesome that it wasn't there in the first place. It's another example of game content instead being left until after launch to actually make it in – well after the fans who purchased day one and have had their journey with are are long finished. It's Indicative of a common trend in AAA releases, but I'm not prepared to rationalise narrative content now being a suitable part of patch content.
Last Updated: December 7, 2016