We've reached the final days of the 2017 Dota 2 International, a momentous occasion for esports as the upcoming weekend's action will see the winning team walk away with over $10 million from a $24 million prize pool. This is, as it stands, the largest prize in esports history and has shattered last year's record which was also set by the Dota 2 International. It has been an incredible event with the highest of highs and the lowest of lows, but as we approach the final weekend, one thing is for certain – China is strong.
Donald Trump shares his thoughts on TI7 final weekend.
Of the five teams in the final leg of the competition, four of them are Chinese, with Team Liquid being the only European team tasked with carrying on the tradition of East vs. West. Since TI1, for the past six iterations, the East and West have alternated championships year after year with Wings Gaming being last year's champions. If tradition is to continue, Team Liquid needs to win the competition, but that's looking awfully grim at this stage as Newbee, LGD.Forever Young and either LGD or Invictus Gaming stand in their way. Both Newbee and LGD.Forever Young have had a steady path to the Winner Bracket Final, and are looking poised to take the Winner Bracket Final. Team Liquid, who were sent to the lower bracket by Invictus Gaming, will possibly get a second shot at them in the lower bracket tomorrow should iG take down LGD tonight.
Not missing your moment
This year's International has been tough to follow, not only because the games go on till 7AM, but because I've been so out of the scene for so long that I've struggled to really report on any of the action in a way that I feel I'd do it justice. Regardless, I can say that this year's action has been some of the best and I'm sure a lot of fans of Dota 2 will agree. Every single game has been an absolute rollercoaster, and the ones I've watched have left me at the edge of my seat the whole time. It has, in a way, resurrected my interest and passion in Dota 2 and I'm very excited to get back into the esport after almost three years on the sidelines.
I've loved every second of TI, from the array of personalities adding insight and fun into each match, and the matches themselves offering me something that made me fall in love with Dota 10 years ago. This weekend is the final weekend, and it's shaping up to be one of the biggest finals ever for the esport. There's $10 million on the line, and the competition is tighter than ever. For the past two years, the final has been a display of rather disappointing one-sided affairs, but I highly doubt that this will happen again. LGD.FY are the strongest team at the moment, but they've got a steep hill to climb and their match tonight versus Newbee will set the stage for what the final has to offer. With that in mind, let's take a look at the schedule for tonight, tomorrow, and Sunday.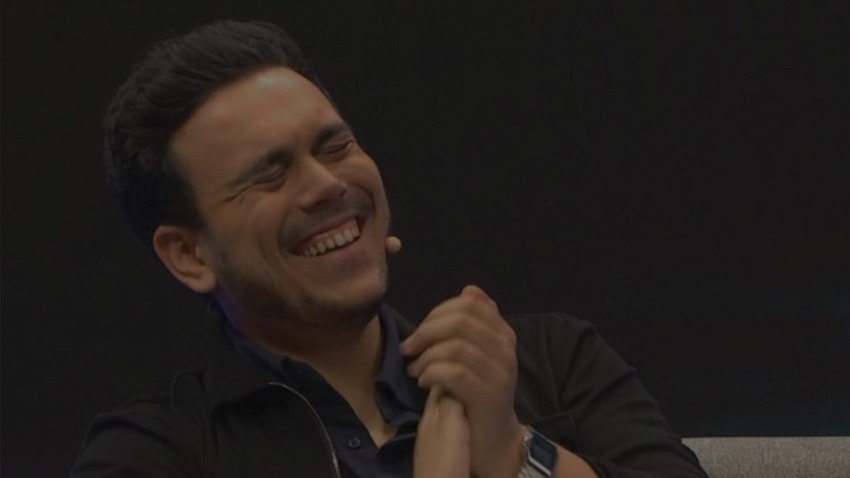 Alex "Machine" Richardson, the true star of the talent roster this year.
Friday
19:00 –  Invictus Gaming vs. LGD (Lower Bracket BO3)
22:00 – Newbee vs. LGD.Forever Young (Upper Bracket BO3)
01:00 – Team Liquid vs. Winner of iG vs. LGD (Lower Bracket BO3)
Saturday
19:00 – Lower Bracket Final (BO3)
22:00 – Grand Final (BO5)
Somewhere in-between the weekend's events is the All-Star match (Editor's note: Actually it was last night but Kyle wrote this in a sleep-deprived state so I'll forgive him), but this year the competition will conclude on Saturday, which means the Grand Final will not end at 5am on Monday Morning. You can catch the weekend's action Twitch TV, the in-game client, or on GiNX TV (Channel 240 on DSTV). I can assure you that if you're a fan of esports, you do not want to miss this.
Like esports?
Check out esports central
Last Updated: August 11, 2017