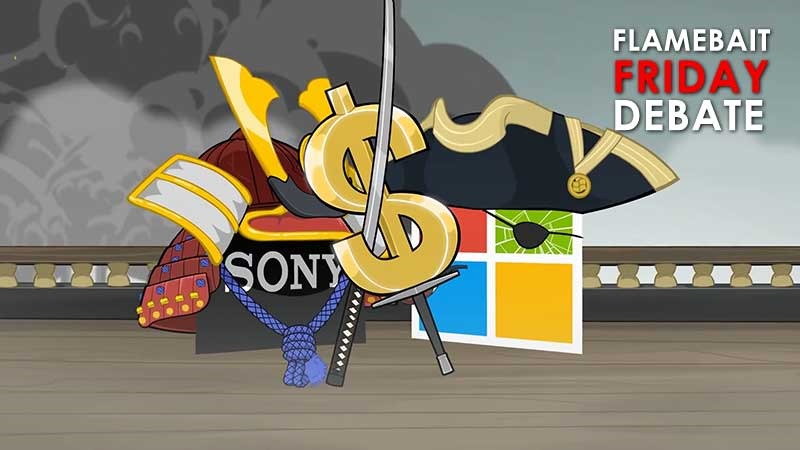 War. War never changes. And neither do the people who insist that their brand of choice provides the best gaming experience possible, competitors be damned.
PlayStation 4 Pro. Project Scorpio. Once again Microsoft and Sony are slapping each other with fancy gloves in a new war of the words and consoles. The idea of slimmer, better gaming consoles isn't exactly new but 2016 also saw a new idea emerge: The mid-cycle upgrade. With 4K TVs that feature the crispest of visuals and that sumptuous HDR lighting on the rise, Sony and Microsoft want to appeal to that market with consoles that really do push what's possible with graphics to the bleeding edge.
They're just doing so with completely different methods so far.
Sony wants a headstart in the 4K market with the PS4 Pro, a device that features a layer cake design and improved internals that'll deliver 4K visuals via some neat internal trickery. Microsoft wants to take their time with Project Scorpio, a console that'll last longer than the condom in my wallet and will pretty much kill off any idea of a system built for a specific generation of games.
On the other hand Sony's PS4 Pro is coming in sooner and cheaper, while Project Scorpio will most likely charge a premium price for the fancy gizmos within it and for the rumoured modular upgrades that'll be available in the years to come. So who has the better console? Sony or Microsoft? Talk amongst yourselves, as I get ready to make a profit from this new console war by selling Team Green and Team Blue T-Shirts to the most rabid of fanboys.
Last Updated: September 9, 2016