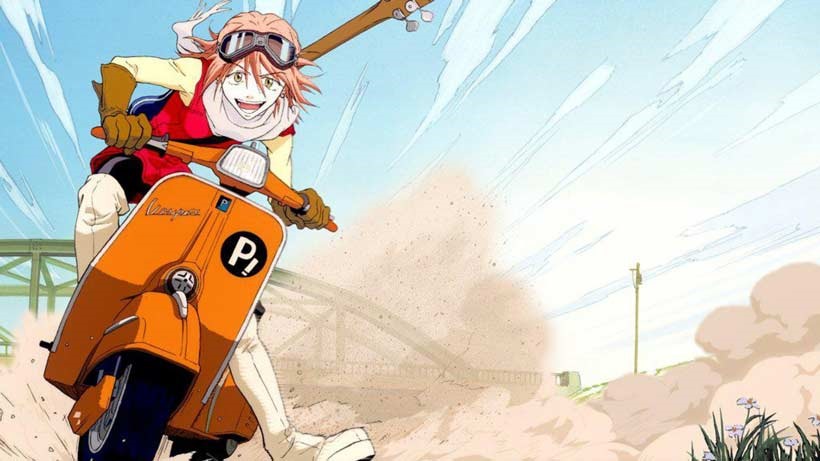 It's the late 1990s, and anime is finally exploding in the west. It's been there for years, slowly gathering fans and momentum, eventually snowballing into an avalanche of Japanese animation and slit-like noses. Now everyone has that one anime series which got them hooked. Maybe it was Pokémon. Maybe it was f***ing Beyblade (SPINNING TOPS? SERIOUSLY?), One Piece, Naruto or earlier direct-to-VHS movies that would pop up later on the Sci-Fi channel during the early days of DSTV.
Maybe you were depressed after watching Neon Genesis Evangelion, or giddy after seeing Ninja Scroll. Then again, you might have seen a certain series by the name of Furi Kuri instead, or FLCL for short. How do you even begin describe this show? Is it the perfect example of taking an 26-episode anime budget and throwing all that money into creating a legendary six-episode series instead? A touching coming of age story, a cosmic space opera of guitars and robots? Insanity animated?
It's all of those things, and more. A done-in-six episodes story, that told the tale of Naota, Haruko, Mamimi and a Rickenbacker bass guitar. No other anime has ever come close to recapturing the magic of FLCL. But maybe the sequel series can. That's right, Furi Kuri is getting double the sequels, as an Adult Swim series that will create twelve new episodes.
Here's the official synopsis, via Kotaku Aus: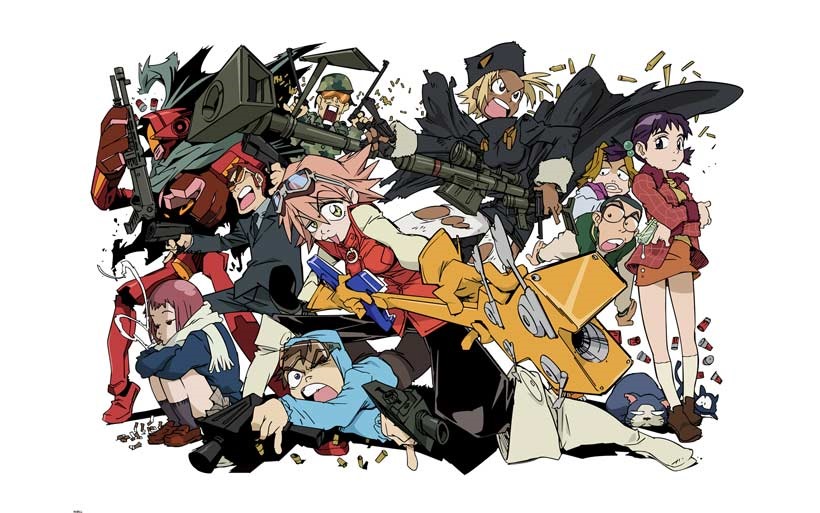 In the new season of FLCL, many years have passed since Naota and Haruhara Haruko shared their adventure together. Meanwhile, the war between the two entities known as Medical Mechanica and Fraternity rages across the galaxy. Enter Hidomi, a young teenaged girl who believes there is nothing amazing to expect from her average life, until one day when a new teacher named Haruko arrives at her school. Soon enough, Medical Mechanica is attacking her town and Hidomi discovers a secret within her that could save everyone, a secret that only Haruko can unlock.
But why did Haruko return to Earth? What happened to her Rickenbacker 4001 she left with Naota? And where did the human-type robot 'Canti' go?
Cool! There's still a ton of unanswered questions here however. Is the original creative team returning? How will the American investment influence impact on the style and design of the sequels? Will the Pillows bang out another rocking soundtrack that matches the animation perfectly? All questions that I want answers for, but will have to wait until 2017 and 2018 to see.
Last Updated: March 29, 2016