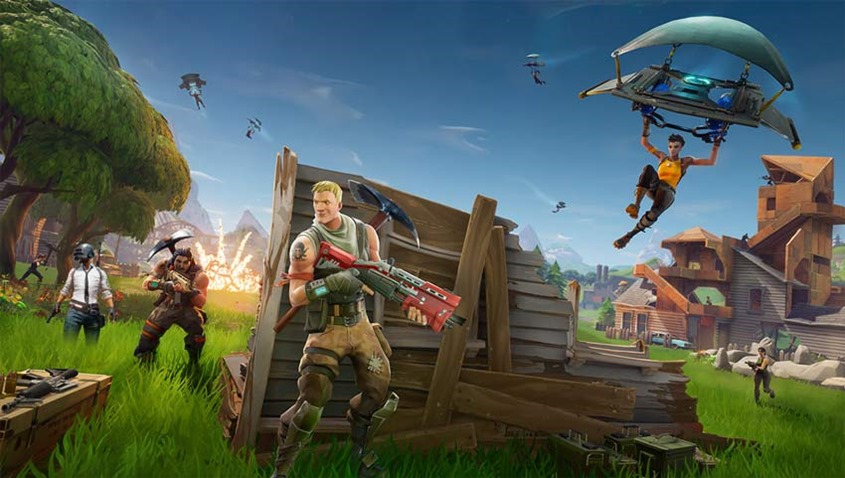 Quick question: Name a game that features you being dropped into a wide open arena alongside 99 other players and being told to fight to the death as you scavenge for weapons and armour with which to protect your tuckus. The obvious answer is PlayerUnknown's Battlegrounds, but for this story I'm actually talking about Fortnite.
Thought pretty much dead since it originally debuted on a platform of constant zombie attacks and building defenses, the Fortnite Battle Royale spin-off is doing gangbusters right now as a free download, thanks in part to it having completely ripped off PUBG's gameplay model. If imitation is the sincerest form of flattery, then Fortnite Battle Royale is the obsessive stalker who watches you sleep at night and dreams of wearing your skin for some sort of twisted permenant cosplay homage.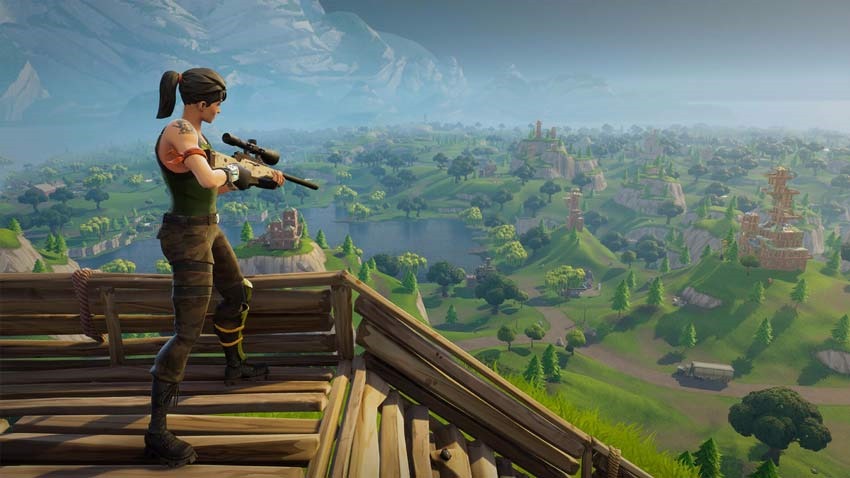 Anyway, while the ethics of Fortnite Battle Royale deserve some debate in a separate article, the honest truth is that Epic's imitation more often than not feels more fun to play than PUBG, thanks to its construct-a-kill features and the fact that the spin-off is entirely free.
Constantly updating, the next upgrade for Fortnite: Battle Royale aims to make the world you're exploring and murdering in a little bit more interesting. "We've got a map update coming up with a bunch of new points of interest, including the city and a bunch of new areas on the west side of the map," lead systems engineer Eric Williams said in a new developer diary.
We felt that it was a little bit light on points of interests, so we wanted to even the island out and make it feel like there were more locations to drop into.
According to Williams, the map rejiggering will result in biomes that emphasise more distinct flavours of location, such as a swampier swamp, mountainy mountains and other unique areas to explore and get sniped at from a distance by some guy whose gamertag has more numbers than consonants in it because he's edgy to the max yo.
There'll also be a few quality of life improvements on the horizon, when the latest update goes live for PlayerUnknown's Fortnite.
Last Updated: January 15, 2018