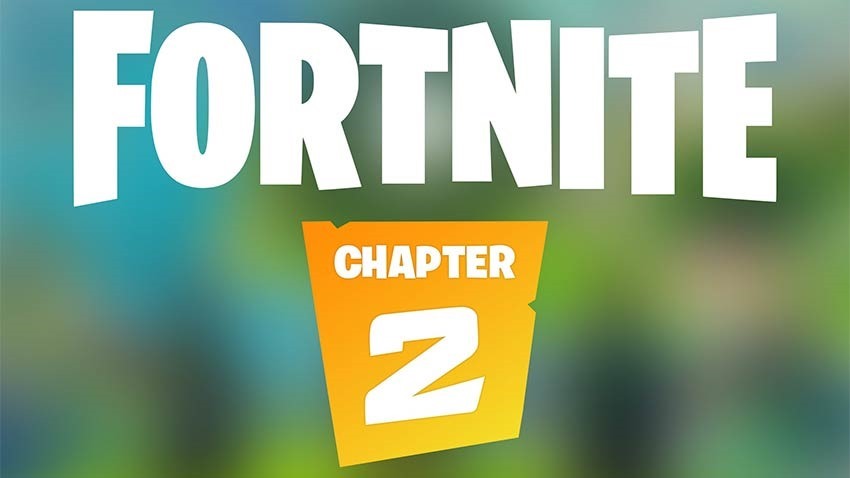 Fortnite fans are probably staring at a lifeless black hole, wondering when their beloved Battle Royale will make a return. So effective was Epic's marketing sting (perfectly timed with a bit of server maintenance) that I've seen many people on forums and Facebook asking if Fortnite's really dead and buried. It is, of course, not.
With the amount of money that Epic makes from the game, killing it off would be like throwing bales of cash into a furnace (they leave that job to Battle Pass buyers). Of course Fortnite's coming back. Yesterday we learned that the Italian App store leaked the existence of Fortnite's Chapter 2 reawakening, and now we've got a leaked trailer for the thing (Thanks Skin-Tracker!)
So what'll be in the game when it returns?
Well, the big kicker, obviously, is the brand new map
There are boats
There's swimming!
Physics are improved
Oh look, there are co-op emotes (note the high five at the end)
There seem to be… pogo sticks?
There's stealth (note the player jumping out of the dumpster)
A new progression and levelling system (You can level up by fishing!)
You can carry downed players in co-op
Up to a 1500 V-Buck reward for completing the Battle Pass
It's not a complete overhaul of the game or its systems, but it looks like there's enough here to draw players black, and probably bring in some fresh meat. What is noteworthy about the trailer is the general lack of building on display. Fortnite right now quickly divides players amongst those who can do ridiculously quick, good building and losers i.e. those who can't (I'm firmly in that group). Judging by the trailer, it seems like this new Chapter places a little less emphasis on the building aspect.
When's it back though? Who knows. Some suggest it'll be today, others say that a change in Fortnite.com's code says it'll be on Thursday. Either way, it's a master marketing move from Epic.
Last Updated: October 15, 2019