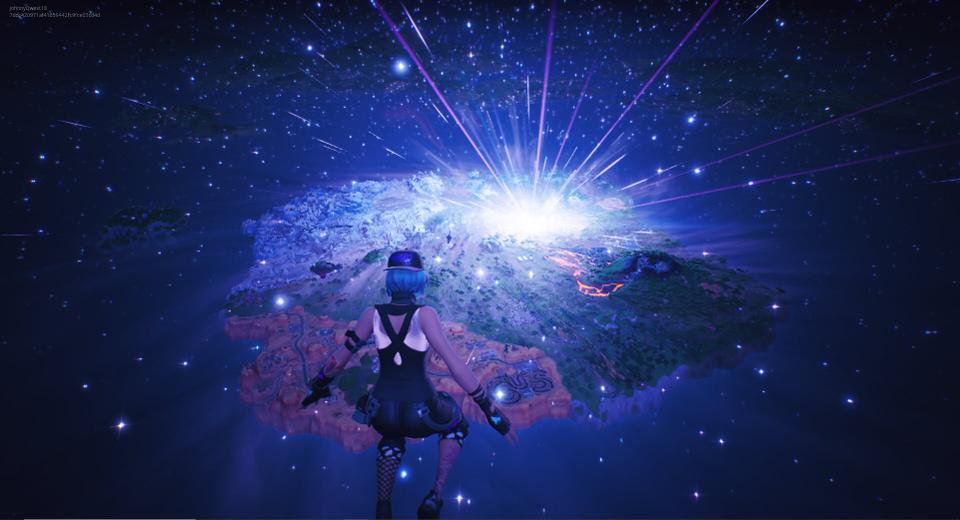 The servers are down, millions of players are currently staring at a black hole in the sky and something is about to happen inside of Fortnite: Battle Royale. So what the hell is it?
Only Epic Games knows for sure, but the end of Fortnite as we know it is here and according to one recent leak on the app store, it looks like the next phase in the blockbuster freemium game is going to be arriving under the name of Fortnite Chapter 2. Reddit found the listing on the Italian app store, with a scant handful of new images showing off what appears to be a trio of characters staring at a brand new map for the game to continue inside of:
If the image is anything to go by, Fortnite Chapter Two is going to see some massive changes to the landscape. Will it be a reworking of the original map entirely or a brand new zone to explore in addition to the world that players have called home for ten seasons of chicken dinner now? Good question, but what I'm more interested in is the tease of aquatic vehicles whipping up a frenzy in the waters. If aquatic vehicles are coming, that's already going to be a game-changer in more ways than one as Epic presumably introduces more modes with which to cruise around their map.
For now though, keep an eye on the skies as the black hole continues to consume everything and muck about with the timeline and make more references to the "Zero point".
Last Updated: October 14, 2019