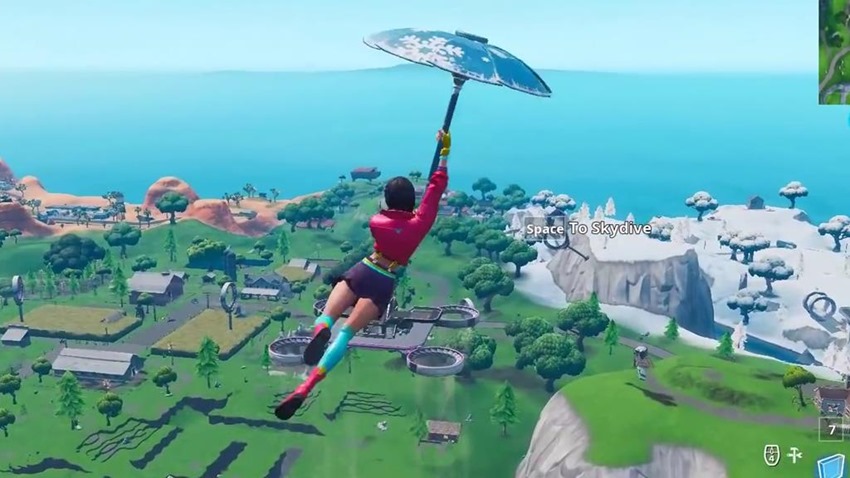 Say what you like about Fortnite, but the Epic Games creation is still one of the biggest interactive experiences that you can find on the market today. Massive and constantly updated (to the detriment of burnt-out staff but that's another story), Fortnite is now kicking off a ninth season of challenges. This week is the debut of these new tasks, as one of season nine's challenges involves finding all seven Fortnite Sky Platforms.
To get to them, you'll need to ride an air current up and hop on top. Doing so is well worth the effort, as you'll find a loot chest full of useful items on each platform. Plus, it'll help you fill your battle pass up. Here's a text list of where to find each Sky Platform:
Dusty Divot – West area, in F6
Lazy Lagoon – West area, on the border of F5
Paradise Palms – North area, past the Mega Mall in I7
Pleasant Park – South-west area, close to the pirate park in C4
Pressure Plant – East area, right below the PLA in Pressure Plant in H4
Salty Springs – South area, North of Fatal Fields in F8
Shifty Shafts – West area, North-East of Polar Peak in C7
And if that's not enough, here's a map! Click to embiggen!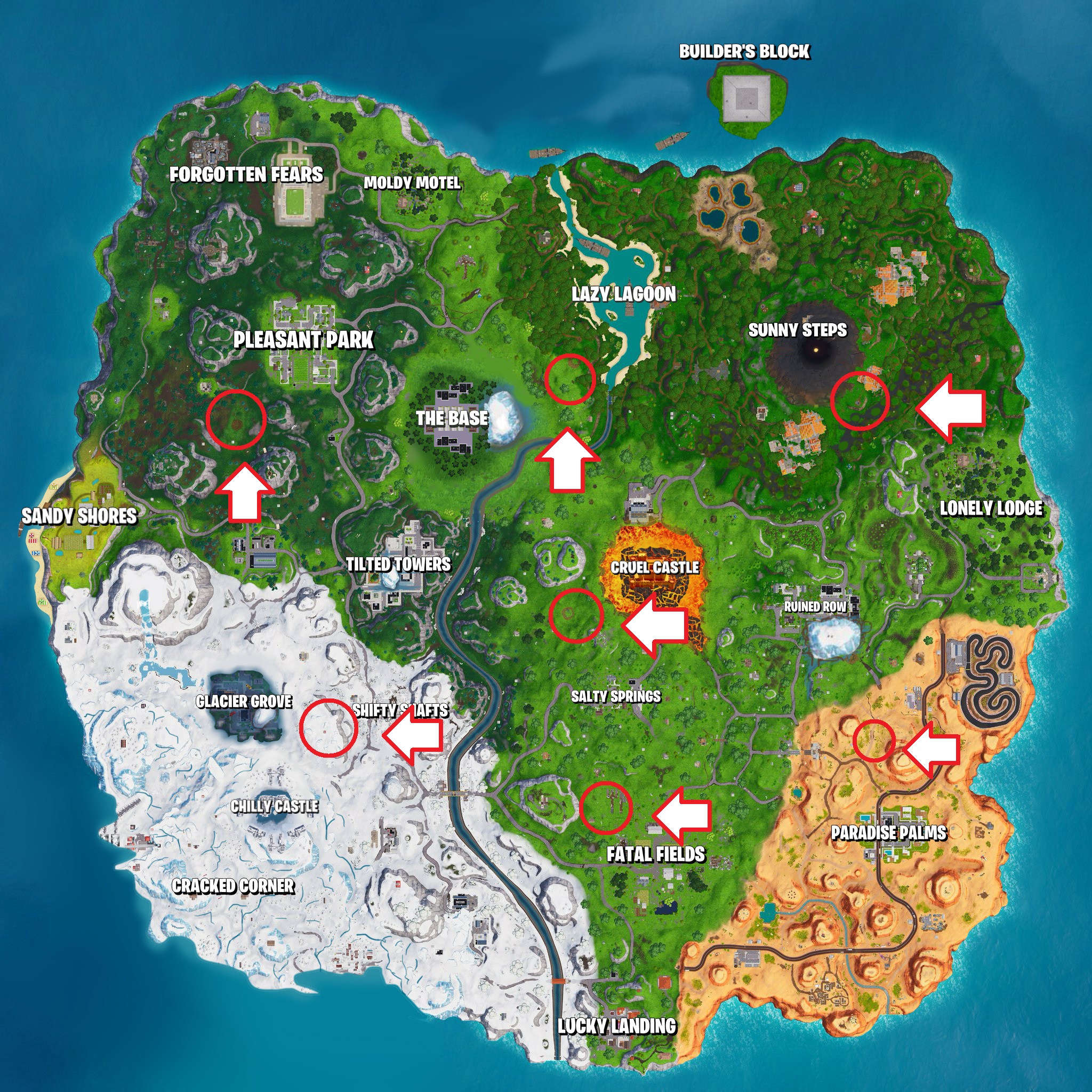 They're not exactly hard to find, what with each of these locations being gigantic sky platforms, but every bit helps right? As a quick reminder, here's a look at the season 9 Battle Pass Challenges for you to complete:
Free Challenges
Stage 1 of 2: Ride the Slip Stream around Neo Tilted
Stage 2 of 2: Ride the Slip Stream around Mega Mall
Visit all Sky Platforms
Deal damage to an opponent within 10s after using a Shadow Bomb (200)
Battle Pass Challenges
Pick up a Legendary Item in different matches (5)
Search chests at Lucky Landing or Loot Lake (7)
Scoped Weapon Eliminations (3)
Stage 1 of 3: Deal damage to opponents from at least two stories above (300)
Stage 2 of 3: Deal damage to opponents from at least four stories above (200)
Stage 3 of 3: Deal damage to opponents from at least six stories above (100)
Last Updated: May 10, 2019