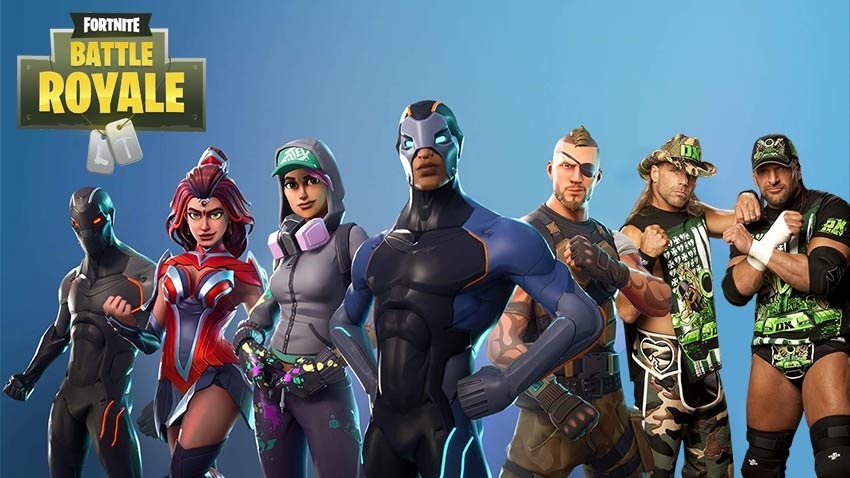 Epic Games' Fortnite is a phenomenon, and still one of the most-played games on the planet. While it has a fantastic art-style, it's not the most technologically advanced game – but it'll be getting a tech upgrade on PC tomorrow with the introduction of DirectX 12 features.
"The PC version of Fortnite currently requires a graphics card capable of running Microsoft DirectX 11. In v11.20, however, you'll have the added option to play the PC version using Microsoft DirectX 12!

By using DX12, PC players with high-end GPUs may experience a higher and steadier frame rate. This is because DX12 delivers better CPU performance and allows for the distribution of rendering jobs across multiple cores."
Epic says that they'll be "adding features to Fortnite that are made possible by DX12" in the future but doesn't go into any specifics about exactly what those features are. In readiness for the arrival of DirectX 12 though, AMD has a brand new driver ready with explicit support for Fortnite's DX12 update. That driver doesn't have any other features, and the fixes it lists are the same as the previous driver – so it's really only something you need to download if you actively play Fortnite on a newer AMD-based system.
The patch should be out latewr today:
"Epic Games will be releasing the v11.20 patch on Wednesday, November 20 at 1 AM PT / 4 AM ET / 9 AM GMT. "
For some reason, Epic Games has stopped issuing proper patch notes for Chapter 2 of Fortnite, but according to Dexerto, here's a list of some of the things you can expect from Fortnite's 11.20 patch.
BATTLE ROYALE
Bandage Bazooka enabled again in the core, competitive, and Playground playlists.
Fixed issue causing low-detailed buildings on PlayStation 4 and Xbox One upon landing on the map.
The equipped item slot will be the selection slot when players open the inventory. This was previously not the case. (Even though this will be addressed in a future release, we plan to allow it as an option for players who prefer it.)
Devastator's Outfit hair will now appear the intended color.
The John Wick Outfit's Pistol will no longer appear larger than intended.
CREATIVE MODE
An unmodified newly-placed damage volume will now eliminate players in-game.
Fixed issue causing excessive jitter when loading onto an elevated spawn pad on high-memory islands.
MOBILE
Fixed issue causing players to experience FPS drops and hitching, especially on lower to mid-end devices.
SAVE THE WORLD
Last Updated: November 20, 2019