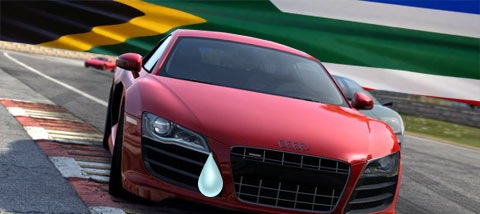 Here's some great news!
Forza Motorsport 3 will be launching with a free 10 car DLC pack!
Here's some crap news!
If this goes the same way that Gears of War 2 did, we won't be getting them.
Forza 3 will indeed be launching with a download token in the box that will allow all purchasers to download the free DLC pack that I mentioned above but will we be left out in the dark again?
I have contacted Microsoft for comment on the matter and I really, sincerely hope that after the dust that we kicked up last time about Gears of War 2's lack of free DLC for South Africa may have been enough for Microsoft to not leave us out again. ( I damn near spoke to half of the head people at Epic Games' office and they didn't even know it was happening…)
The good news is that unlike Gears of War 2, Forza 3 does not include gory violence ( I know right… maybe in Forza 4) which basically means that if other ways can be found to get a DLC code, we won't be region blocked, so no blaming Germany this time… awww.
Stay tuned for an update, for now, here is a list of the cars that will be included in the pack:
'65 Alfa Romeo Giulia Sprint GTA
'64 Aston Martin DB5 Vantage
'81 BMW M1
'60 Chevrolet Corvette
'69 Dodge Charger
'57 Ferrari 250 Testa Rossa
'80 Fiat 131 Abarth
'67 Lamborghini Miura P400
'71 Nissan Skyline 2000 GT-R
'65 Shelby Cobra Daytona Coupe
Source: VG247
Last Updated: October 7, 2009