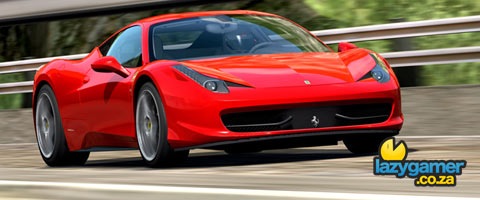 [Side Note: Played Forza 3 last night and it seems as though gear-shifting animations in the cockpit view were added in an update to the game.]
Can't get enough of Forza 3? Good news then. Tomorrow sees the release of the first proper DLC pack for Forza Motorsport 3.
The pack will include sexy machines such as the Ferrari 458 Italia, Jaguar FXR, Lamborghini LP670-4 SV and a ton of others. Not all cars have been revealed but Turn 10 are constantly throwing out teasers for more information.
You can check out the Turn 10 blog by clicking here or view the already released cars through the source below.
The pack will cost you 400 MS Points.
Source: ForzaMotorsport.net
Last Updated: December 7, 2009