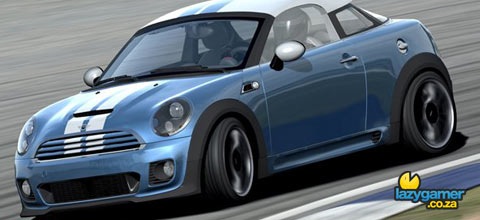 Those of you out there who are petrol-heads and are still enjoying Forza Motorsport 3 can now head on over to the Xbox Live Marketplace and pick up the latest DLC car pack, titled The Road & Track Pack.
The new DLC pack is 104MB, costs 400 MS Points and includes 10 new sexy beasts for you to get loose with. If you only go with the sample pack, the new MINI Coupe Concept car is yours for free, and you get to see the other new cars around you when playing online, rather than that generic black thing.
More information about the cars in the pack and link after the jump.
Here's a list of the new cars from the pack:
2010 Volkswagen Golf R
2009 Holden HSV w427
2010 Ford Taurus SHO
2010 Mercedes-Benz E 63 AMG
2010 Renault Megane RS 250
2010 Vauxhall Insignia VXR
2010 MINI Coupé Concept
2010 Bentley Continental Supersports
2010 Mazda MX-5 Superlight
2010 SEAT Leon CUPRA R
You can head over to the Marketplace to buy and schedule the DLC here.
Last Updated: April 14, 2010