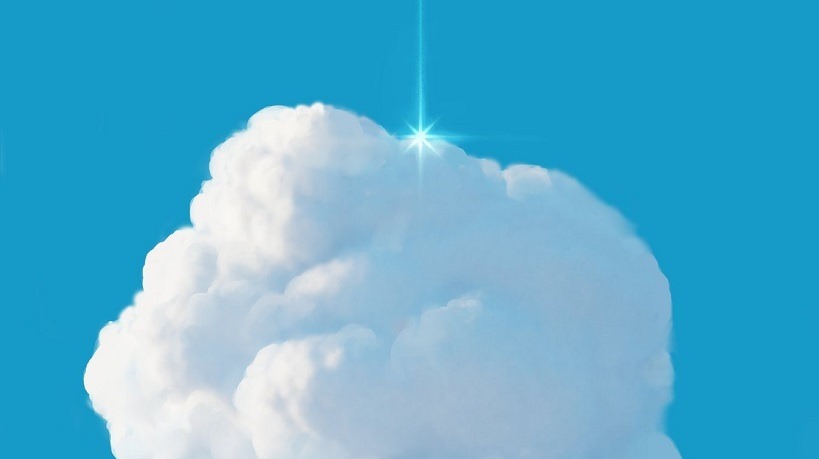 Journey is a game I hold close to my heart, and by extension I wait on every single word developer thatgamecompany have to share. It's been a long four years since the launch of arguably one of the greatest games of the last generation, and a silent four at that. Thatgamecompany have been searching for the right way to follow up their masterpiece, and it seems they're edging closer to finally revealing what that might be.
It unceremoniously kicked off late yesterday, with the Santa Monica based studio tweeting out a few images to showcase their next game. The images themselves are vague. One shows a candle with the caption "a game about giving", while the one after showed a group of children running hand in hand. The teases were topped off by what looks like a more solid art direction for the game, with a mystical arch resting atop a mountain in thick, fluffy clouds.
We hope you'll enjoy @thatnextgame, and in the meantime we're hiring. pic.twitter.com/jkjOclSDAt

— thatgamecompany (@thatgamecompany) 1 November 2016
It's all artistically captivating, as is anything thatgamecompany produces. Beyond the three images, nothing else was shared about the project, but the studio did put out a call for some new hires. Job listings include network and "feel" engineers. And considering Journey had both a fascinating online component and the best game feel around, that isn't at all surprising.
Journey was re-released on PS4 last year (and recently a PS Plus title), and I loved it then just as much as when it launch on PS3 back in 2012.
It's powerful too, with its palpable yet exhilarating conclusion leaving you with memories that you'll find difficult to ever forget. I've often compared the thatgamecompany's crowning achievement to the likes of The Great Gig in the Sky. Just like Pink Floyd's lyricless masterpiece, Journey is a crescendo of emotion masterfully stirred to illicit the deepest emotions in players. And even if it isn't able to communicate with you on such a deep, personal level, it's impossible to deny the emphatic highs that Journey so effortlessly hits. An essential game in 2012, and even more so now.
One would assume PlayStation Experience to be the place for a reveal, but thatgamecompany is now free to launch on any platform. It doesn't mean they haven't brokered a new deal with Sony, but it seems we'll have to wait a little longer to find out.
Last Updated: November 2, 2016