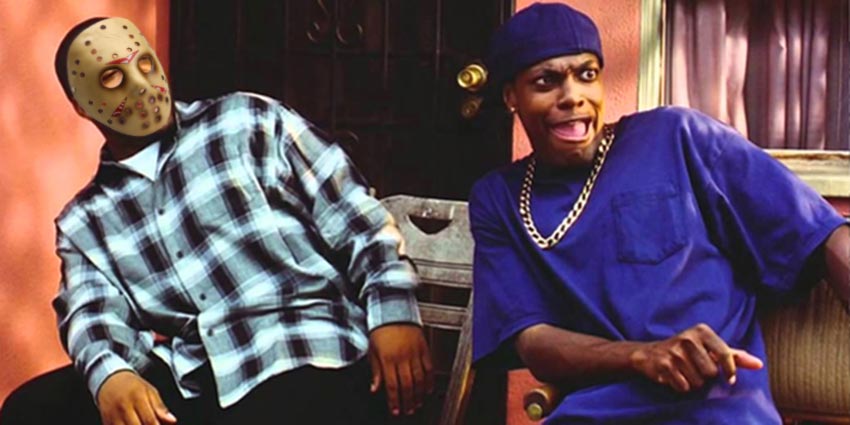 If you had to describe the Friday The 13th series of films, labelling them as the bloodiest hide 'n go seek game of all time wouldn't be far off. Actually, that describes high school perfectly as well. Anyway, I like to imagine that controlling Jason Voorhees is a dream for many a gamer. I'm getting older, I'm hating people younger than me now more than ever and burying a digital machete in their soft skulls is kind of cathartic on a digital level.
Gun Media and developer Illfonic knows of this bloodlust, as they've announced that Friday The 13th: The Game will hit digital shelves on May 26 for PlayStation 4, Xbox One and PC. Which is thirteen doubled, so I see what they did there. Originally intended for release last year, Friday The 13th: The Game was held back so that more features could be layered on top of the existing gameplay.
Gun Media and IllFonic are happy to announce that Friday the 13th: The Game will launch on May 26th, 2017 for Xbox One, PS4 and Steam! pic.twitter.com/PUhm4p0kcf

— Friday the 13th Game (@Friday13thGame) April 21, 2017
The caveat here, is that the version that will launch will be strictly confined to Camp Multiplayer only. The single-player component will ship later in the year, as will a proper retail boxed edition that'll be priced to the standard RRP of various territories. If you haven't been keeping up, Friday The 13th: The Game is a brutal day in the life of Jason Voorhees.
You've got the option of stalking the camping grounds as the infamous murderer, applying your trade and machete to their various limbs. Or you can try your luck as a hapless teen and see how long you can survive on your own against the undead serial killer. So you're either young and beautiful, or immortal with the face that only the head of a decapitated mother could love.
Decisions decisions incisions…
Last Updated: April 24, 2017