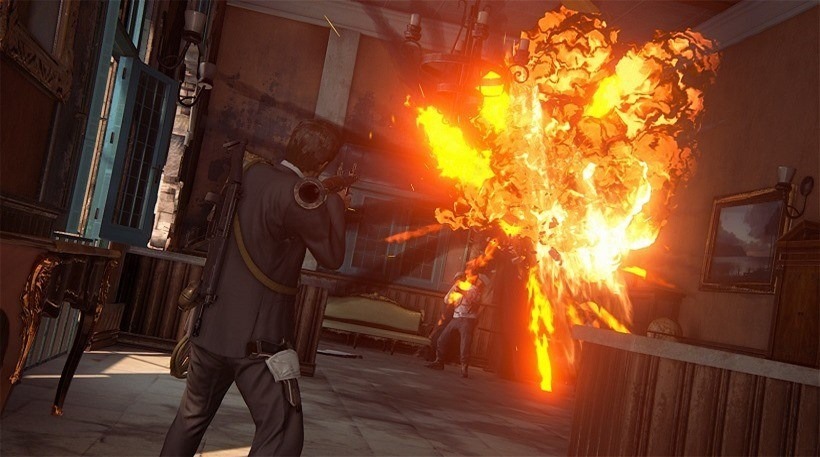 The Uncharted franchise as a whole has always featured fantastic single player campaigns (number two being my personal favourite), but the multiplayer component, generally speaking, hasn't left much of an impact. That's something Naughty Dog are looking to change in Uncharted 4.
For starters, the multiplayer of their latest game will feature a grappling hook and some mystical magic. I dabbled with those new toys a few months ago, and quite liked how they mixed up the shooting experience. My only concern after that short hands on time really, is that the Uncharted 4 multiplayer runs the risk of being popular for a month or two before it again, like its predecessors, becomes something that everybody forgets entirely.
This sort of problem can be combated with DLC. Love it or hate it, new content has the potential to keep players hooked for years after a launch. Unfortunately, it also runs the risk of splitting the player base, because, well, nothing in this world is free.
Naughty Dog understand these pros and cons, which is why they're putting a lot of time and effort into additional content for the Uncharted 4 multiplayer. They've just unveiled the roadmap for it, and it shows that there is DLC planned right up until (American) Spring 2017. That's good and well, but what's it all going to cost? Oh, nothing…
Right off the bat, we want to highlight that all future maps and modes will be included with Uncharted 4 at no additional cost, and all vanity and gameplay in-game store items will be unlockable through gameplay!

This means that the Uncharted 4 Multiplayer community won't be fragmented by different types of DLC, and that those who are loyal in participating in the community will be rewarded. Our DLC release approach will represent an entirely new direction for Naughty Dog, and we are confident it will have a hugely positive impact and keep the Uncharted 4 Multiplayer community thriving.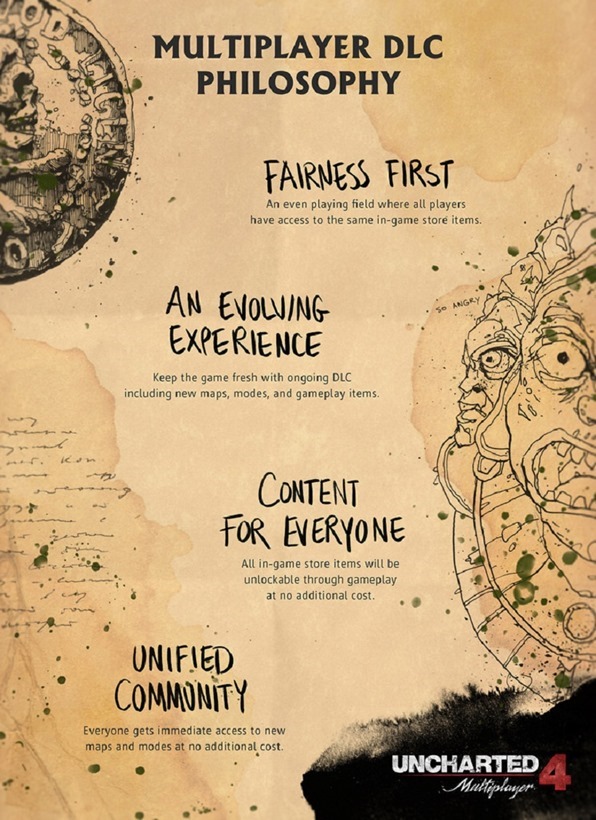 This philosophy is one that I have a lot of faith in, as I've seen it work in numerous other titles. Giving people the option to at least grind their way into earning whatever they want works like a charm.
Take F2P shooter Warframe for example. Nothing in that game is hidden behind a paywall – it's possible to earn all of it with a bit of work. Those who want loot sooner can just pull out their cards if they want something badly enough.
Uncharted 4 will work in the same way, at least with regards to cosmetics. Everything else, such as weapons and new modes, will be entirely free from the get go.
I like this approach. I think it will really work well for Naughty Dog. Hey, did they say an Evolving experience on purpose? OOOOH SHOTS FIRED!
Last Updated: May 3, 2016