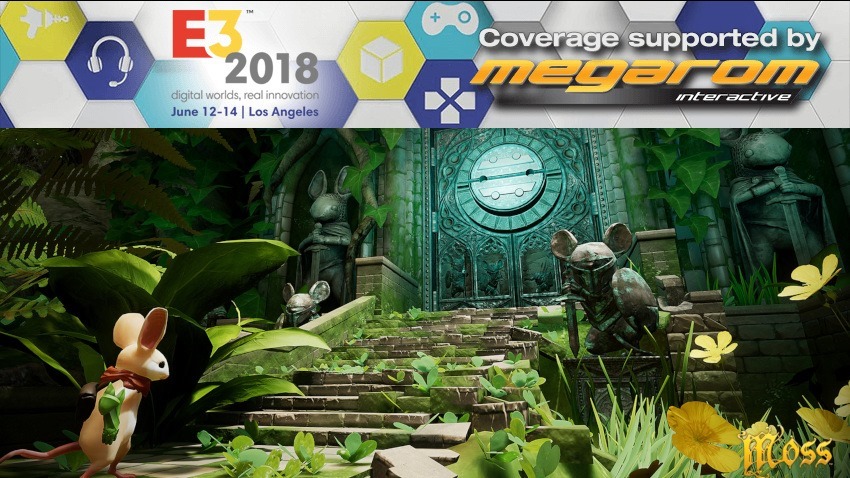 Moss is unequivocally one of the best VR games you could hope to own right now. Its mix of cleverly platforming and incredible charm make it a perfect fit for you to lose yourself within while exploring its larger than life world with its personable protagonist Quill. There's a tight story that's contained within its handful of hours, but it ends on a note that suggests more is to come. And while developers Polyarc aren't saying that's happening for certain, they certainly want to be able to explore the world more.
Speaking to Art Director Chris Alderson at E3, it's clear that Polyarc understood just how captivating their story and protagonist in Moss were. They recognised after showing off the game for the first time that players really clicked with Quill, and wanted to continue exploring their fantastical world with her at their side. Given the chance, Alderson says that Polyarc would love to explore more stories within Moss – something which is heavily hinted at during the game's ending. But given that there aren't concrete plans yet, the studio is waiting for perhaps the funding to move forward with their plans.
You can check out the full interview below, where Alderson also gives details on how the studio identified what to focus on when designing Quill, and how a simple animation sample with singing propelled the character to heights even Polyarc couldn't have predicted.
Moss is a world that bursts at the seams for more stories to be told, and it's one that ends on a note that suggests there's more to come. Be that with Quill and her continuing adventure or an entirely new cast of characters, it's clear that Moss ignited an interest in VR again during a period where Sony need a win in that department. And with a release now on Oculus and Vive, Quill has that many more hearts to capture. With enough behind the belt, it certainly might not be the last we see of her.
Last Updated: June 18, 2018