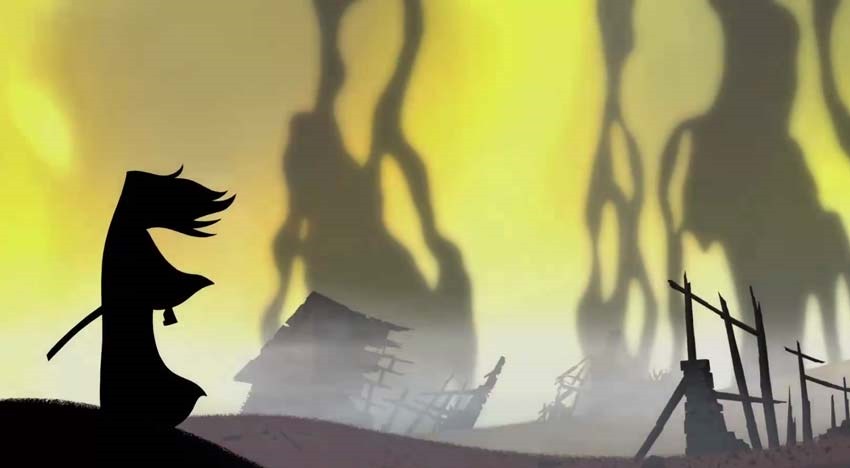 The early 2000s weren't exactly the best time to be a fan of cartoons. The industry was emerging from an era that saw numerous movies adapted for the small screen (brilliantly as well mind you), while numerous Japanese animation efforts were all being dubbed for western audiences in a push to find the next series that would go global in much the same manner that did Pokemon did.
Basically, original quality programming was in short supply. And then there was Samurai Jack. Animator Genndy Tartakovsky had made a name for himself with Dexter's Lab, but his next effort was something else entirely. Stylish and with an edge as sharp as the katana wielded by its titular character, Samurai Jack's original opening still resonates today:
Long ago in a distant land, I, Aku, the shape shifting master of darkness, unleashed an unspeakable evil. But a foolish samurai warrior wielding a magic sword stepped forth to oppose me. Before the final blow was struck, I tore open a portal in time, and flung him into the future where my evil is law. Now the fool seeks to return to the past and undo the future that is Aku.
Brilliant stuff. Samurai Jack's original tale ended back in 2004, with a conclusion that made it look like Jack would fight Aku for may more years before he'd ever return to his rightful place in time. And the trailer for the 2017 revival is cementing the fact that the future is very much still in grasp of Aku:
AW YISS. You might have noticed that the latest trailer for Samurai Jack is a tad bit more…violent. It's not just PG-friendly robots who'll be getting sliced and diced, but there'll be actual blood shed this time. And it looks like Jack will have plenty of crimson to splash around with Aku's minion's running around as he faces the reality of an eternity of not being able to find any peace in a world ruled by the malevolent shape-shifting tyrant. It's just a pity that Aku's voice actor Maku Iwamatsu died back in 2006, with some other substitute most likely lending his pipes to the master of evil.
Jack is back, on March 11. WHAT'CHA.
Last Updated: February 7, 2017