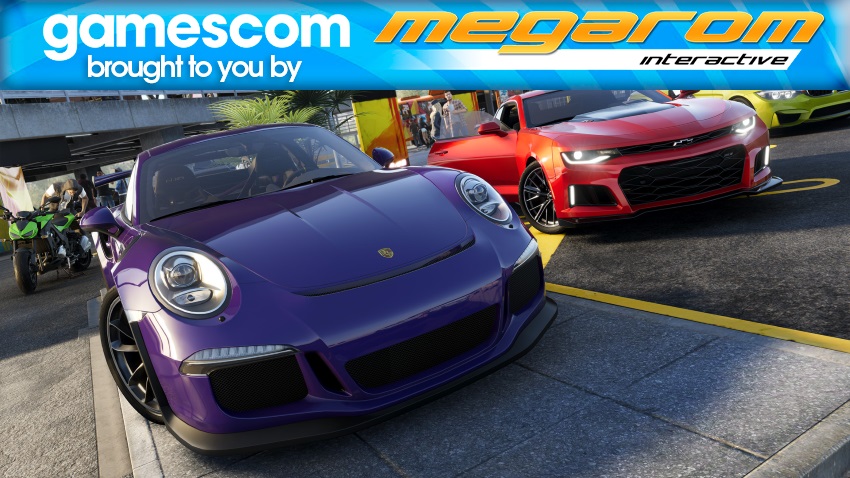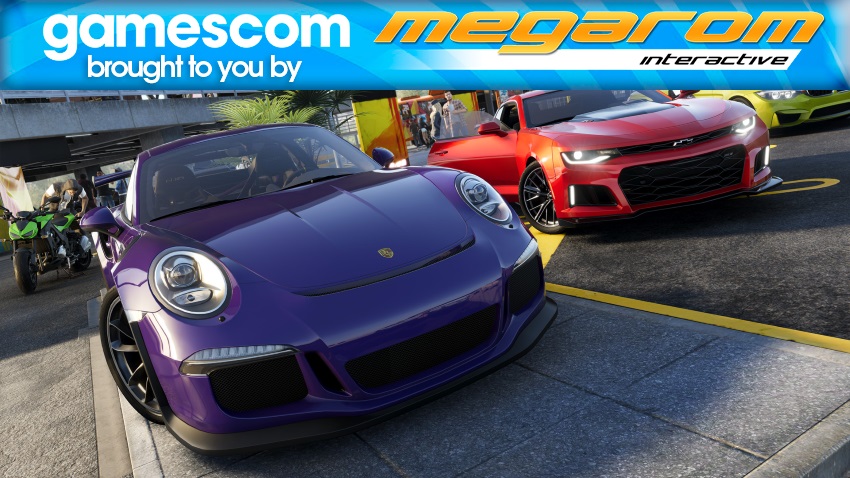 It sometimes feels that some games hit the retail shelves just a few years before the world is ready for them. I feel The Crew is definitely one of these games as when it launched in 2014 with its massive open world environment where you could simply roam around freely and stumble into other players it often felt a little empty. When I first went hands on with The Crew I was very excited about its prospects, but ultimately it fell a little flat before being improved with two expansion packs.
It's now 3 years later and Internet adoption has truly exploded world-wide and the idea of a fully open world game with thousands of people driving around is far more plausible. However, they haven't just re-skinned the old game and slapped a two on it. Far from it in fact as they've added a ton of new features to the game.
No longer are we now limited to different cars but we can now also take a variety of boats on the vast waterways of the world or if the sky is your preferred playground you can grab yourself an aeroplane and take to the skies. What's even more entertaining though is that you can literally swap vehicles on the fly so as you drive over the cliff you can swap straight to your boat and continue dominating the race.
The first thing we noticed as we jumped into our demo was just how incredible the game looked. The foliage was awe-inspiring, the rain shimmered off the road and everything truly looked breathtaking. I browsed through the available library of vehicles and chose the Porsche GT3 as my favourite toy and hit the streets. I roamed around the streets of New York in free play for a while, gunning my Porsche around sweeping bends and into some spectacular accidents while looking for some ramps to check out my aerial skills.
Motocross
Unfortunately we didn't get much time here as the hands on time was extremely limited so we were then told to choose a particular event and then drive to it, after which Geoff and I were going head to head in a Motocross event with a bunch of AI players added to the mix. As expected I raced into the lead before trying to show off with a back flip and landing on my head. I never managed to catch him again through the next 2 laps and while I had a lot of fun doing backflips and alley oops I had to accept defeat in the end as Geoff nailed the track to take home the gold.
Drifting
Next up we fast travelled to Central Park to test out the drifting competition where points are awarded not for who finishes first but rather for the style and length of your drifting. We were given Mazda RX8's for this challenge and Geoff and I set out to show the world how good gaming journalists are at drifting. After failing spectacularly at that I slowed down and just tried to combo some decent drifts around some corners and managed to smash Geoff in this competition by around 12 points.. Smashed I tell you.
Drifting isn't really my thing. I don't understand the fascination but I can tell you that I want to try this many more times as the idea of beating my previous score is something I can see myself putting many hours into.
Formula 1
After the Drifting we fast traveled once again to a grand-prix circuit to take part in a quick race. I have to admit this was the least enjoyable for me as when I think of Grand Prix racing I think of driving simulators. Top end technical racers and The Crew 2 is definitely not in that genre. It's an arcade racer and it excels at that but for the Grand Prix I just felt like I was driving around the track just to complete a boring race. A boring race I did win though, that parts important as it meant I won 2-1 over my racing impaired colleague.
Unfortunately we didn't get to try out the airplanes or boats much, other than in free-roam, but I can definitely say I'm excited for this game. It had a very GTA feel to it mixed with a Burnout style and if you are a fan of both of those games I think you are going to have a great time in The Crew 2 when it hits our shelves.
The only caveat here is that I am wary that the demo was so short so we definitely need to hold on to our wallets until the reviews start coming in on this one. I really hope the game lands well as it's a great idea and definitely something I can see people investing hundreds of hours in. The Crew 2 is hitting all major platforms in March 2018 so there is a lot of time to ensure everything is perfect for its release.
Need more Gamescom in your life?
Check out our Gamescom 2017 portal powered by Megarom Games
Last Updated: August 28, 2017