In all honesty, Luigi's Mansion 3 was my most anticipated game walking into Nintendo's business lounge at Gamescom. Sure, Geoff's terrifying excitement may have had an influence, but Luigi Mario's adventures as a Ghostbuster is one of the most bizarre outings for this franchise's characters. Knowing what I know about its core mechanics, it's also to be admired for just not being Super Mario 2.0 in any regard. Luigi's Mansion is its own thing.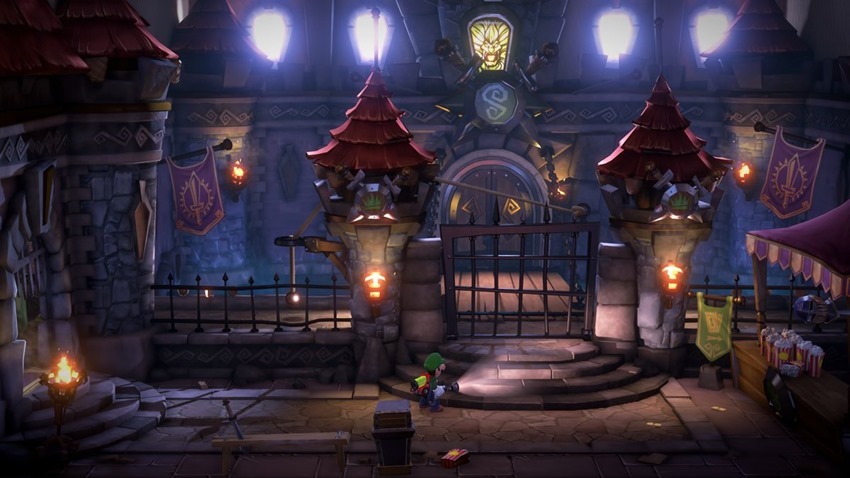 Having grown tired of Bowser's nonsense and looking for countless moons, Luigi and the gang head out to a fancy hotel for a well-earned break. But things quickly get scary. The gang mysteriously vanishes. Creaks and whispers are heard constantly. Something ghoulishly frightening is afoot. It's up to Luigi to save his friends, armed with his sidekick Polterpup, and a his trusty Poltergust G-00 ghost-repelling vacuum device!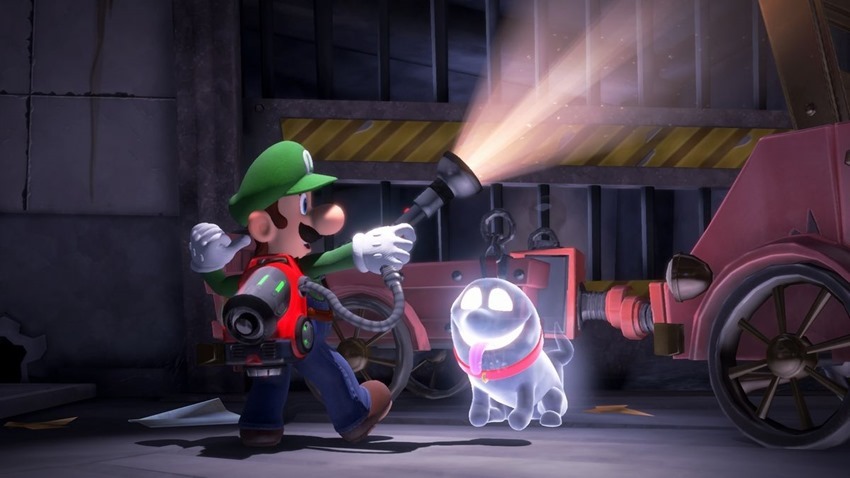 I can see why Geoff is so keen. Luigi's Mansion 3 boasts gameplay and an atmosphere that is all its own in the greater Nintendo lineup. Dark shadows and eerie sounds fill every corner of the screen in a space that is both intuitive and fitting for a horror-themed title. The locations in this game are reportedly more open-ended than they were in 2013's Luigi's Mansion: Dark Moon. Good stuff. Freedom of movement like that encourages players to return to previous rooms and corridors, potentially seeing sights and things that they initially missed. It also means that they can take their time with the narrative. Nobody likes a story that is over too quickly.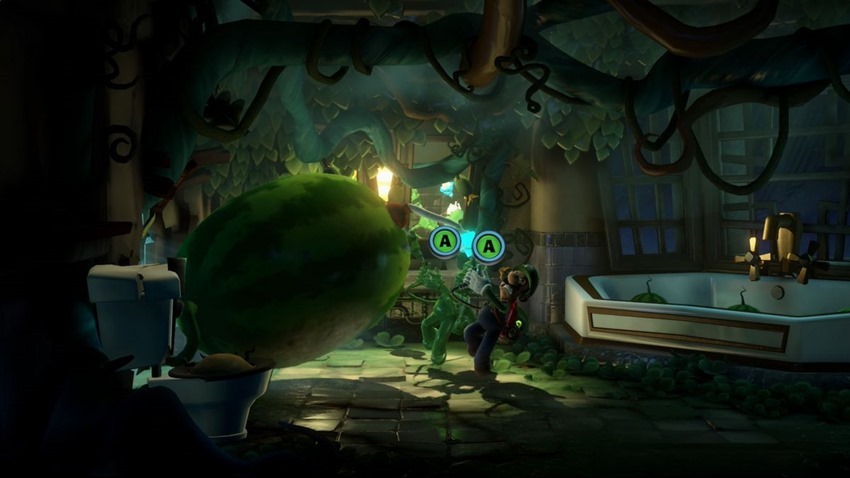 At first, Luigi's movements and sense of direction bugged me. Trying to suck up poltergiests, it was not immediately clear which way I should be facing with my prey pulling me up against every wall in the room (this may prove hilariously bad might you deploy motion controls). This coupled with the fact that said room may have an additional obstacle (why would a hotel have lines of spikes buried in the floor?), illustrates a level of difficulty that many people won't be ready for. Luckily, the Poltergust is equipped with the finest sucking technology. The lighting and jump functions mean that Luigi can enjoy high levels of mobility while working to overcome transparent terrors. Seriously though, the ghosts in this game are really mean to him.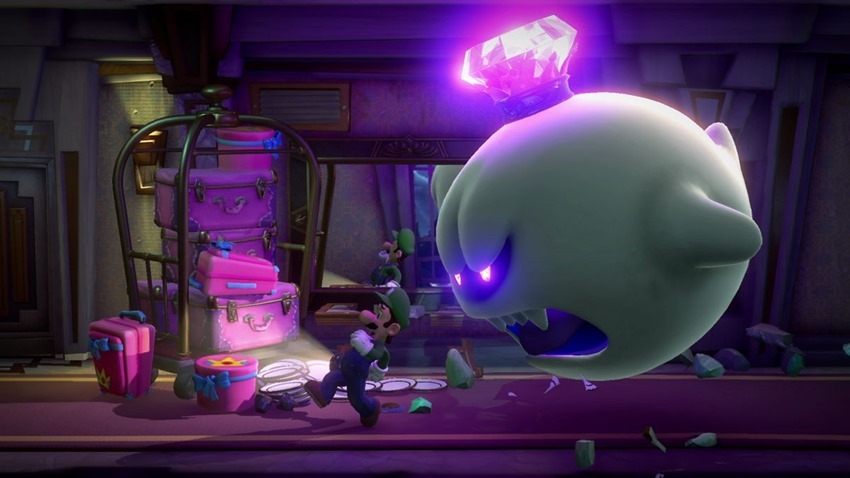 But help is at hand. Introducing Gooigi! A green, gelatinous manifestation of the world's second favourite plumber. Gooigi is here to help access areas and mechanisms which Luigi cannot access owing to his more solid form. He, however, adds a solid dimension to the problems players have to solve. One needs to find whether either Luigi or Gooigi can reach that lever. Gooigi being able to freeze in position means that timing can also be a hindering factor. It's a clever component and should build on itself as you progress throughout the hotel (Author's note: Only at the moment when I wrote that sentence did it strike me that a game called Luigi's Mansion isn't actually taking place in a mansion).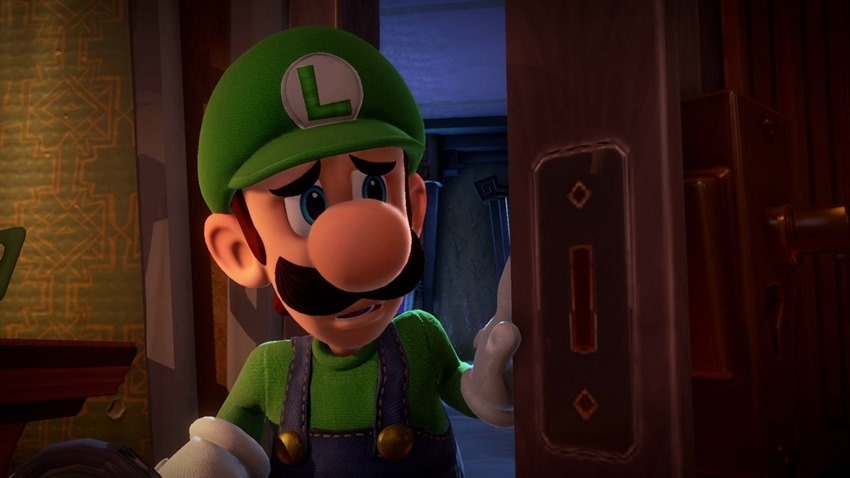 Luigi's Mansion 3 was the last game Nintendo game I got to try out at Gamescom. Surrounded by fellow journalists and enthusiasts, you could see and feel the aura that this game invokes. At this stage, I won't say that all is perfect. The character's movements while engaged in ghostbusting do concern me. But I cannot deny that this is something special. Luigi may never live up to the success of his brother, but that won't stop his games from being fun and unique. The atmosphere is an experience that alone is worthwhile.
As per the appropriate course of action, Luigi's Mansion 3 will launch on Halloween this year.
Last Updated: August 29, 2019