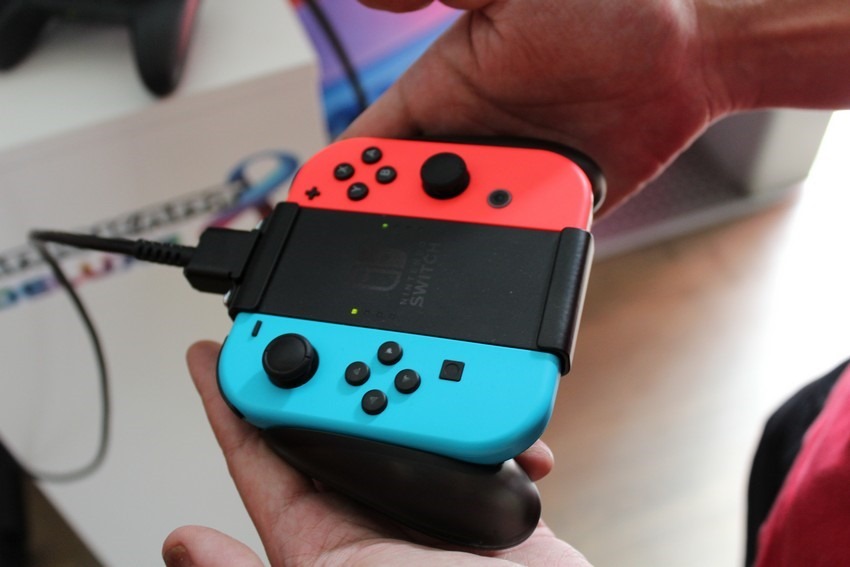 Nintendo's Switch is just over a week away from release – and there's been as much celebration as there has been condemnation about the company's newest console. The hybrid home console/handheld system offers something genuinely new to market where Microsoft and Sony have essentially the same product, differentiated only by their exclusives.
I'm personally quite excited for the thing, but I tend to become quite excited about new Nintendo hardware in general. I fawned over the Wii U- and we all know what happened with that thing. Many have lambasted not only the system's meagre launch line-up, but also its launch timing. Retailer GameStop is a little more bullish.
Eric Bright, senior director of merchandising at GameStop, called the Switch's launch strategy smart.
"The Q1 launch is one of the smartest moves Nintendo could have done," Bright told alistdaily "Instead of pushing units out during the heaviest time of the year (in Q4), this allows them to build a base. So by holiday, we can focus on games. There will be millions of people who will be hungry for content, creating a richer development cycle for game publishers who will have an install base to support titles. This also will take some of the brunt off of Christmas and enable Switch to be better stocked at stores."
The Switch isn't bundled with any games – but that doesn't seem to be much of a deterrence.
"The biggest win for the customer is they can make their own choice with games," Bright said. "They can pick which of the games they want to pair with the hardware they're buying—whether they're Zelda fans or 1-2-Switch. From our sales perspective, we're seeing incredible demand. We're pleased with the Switch attach rate. People are not just buying one game. They're buying multiple games." 
Bright says that the all-important attach rate is higher on the Switch than it was on the Wii U in the run up to launch. My guess is that The Legend of Zelda: Breath of the Wild is going to have a nearly 1:1 attach rate, with 1,2 Switch coming in as a close second.
Last Updated: February 22, 2017