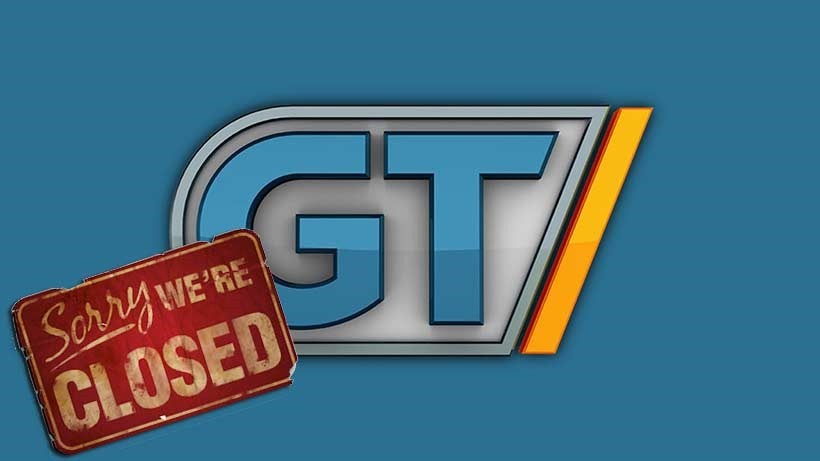 It used to be that if you ever wanted to watch the flashiest video game trailers around and maybe something else with a bit more content injected into it, you'd hit up Gametrailers. Or locally, you'd wait for the monthly NAG magazine and scope out a few hours of content from all the collated videos downloaded and burnt onto that cover disc.
Gametrailers is a hub of great video game press assets, documentaries and roundtable discussions. It's also pretty much dead right now, as the site has announced that after 13 years, it's throwing in the towel.
After 13 years, GameTrailers is closing down today. Thank you for your continued support over the years. It has been an adventure.

— GameTrailers (@GameTrailers) February 9, 2016
Gametrailers boss and founder Brandon Jones confirmed the depressing news on Twitter as well:
Today is the last day of GameTrailers. I wish it wasn't so. I love all of our fans like family. Thank you for letting me do this job.

— Brandon Jones (@GameTrailersVO) February 9, 2016
That's just bloody depressing. While Gametrailers' value as a video game trailer distribution channel for the masses has been severely diminished following the rise of YouTube and Twitch, it's their original content that always had me glued to my monitor. Gametrailers reviews were top notch productions that filled the void in my heart left over by the cancellation of Cybernet many moons ago, while their retrospectives were a particular delight.
Seriously, if you've got a few hours to spare, go sit down and watch those trips down memory lane. Beautifully researched and presented. I'm absolutely jealous of the fact that I don't have the skills to make that kind of content. The death-knell of Gametrailers probably started back when Viacom had sold Gametrailers to Defy Media in 2014, resulting in a massive round of layoffs.
It's a sad day, but one that we've all been expecting to see for a while now. I'm going to really miss those retrospectives.
Last Updated: February 9, 2016