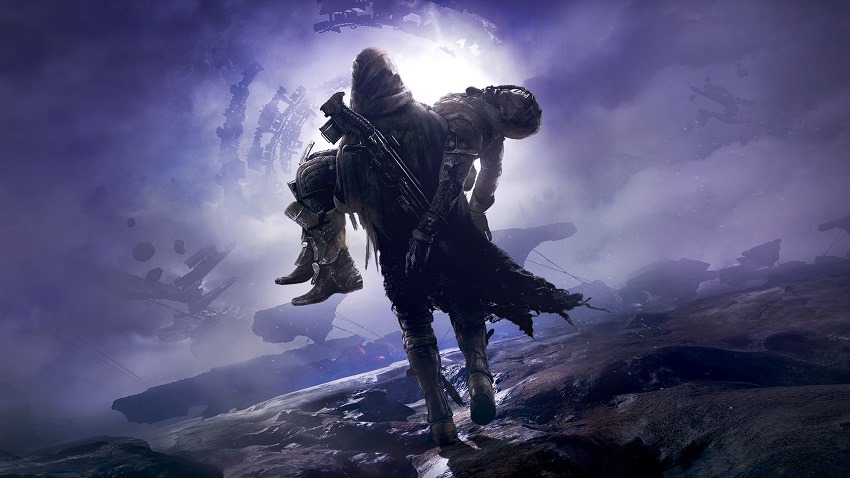 Destiny and the PS4 have been synonymous with each other since day one. To the irritation of many fans, there's been exclusive content for Sony players throughout the life cycle of the initial game and its currently steaming sequel, including weapons, maps and more. But on the eve of Forsaken – the large expansion that is hopefully going to give Destiny 2 the kick in the rear it needs – PlayStation players are getting much more. Or at least, PS Plus subscribers are, considering Destiny 2 is one of the many free offerings for September.
Destiny 2 will join God of War 3: Remastered as your core PS4 offerings for September, which gives you almost no time at all to catch up on the large story and mounds of content Bungie has laid out in the lead up to Forsaken. The latter offering is a neat if not purely nostalgic icing on the cake. With God of War radically changing the series' formual earlier this year it'll be tough to go back to the hardcore character action roots of it all. But it's still good looking on PS4, and a nice way to remind yourself just how brutal Kratos used to be.
There's a fair share of Playlink and PSVR titles too, but neither of which jump out too readily as their PS4 counterparts. The full list of September offerings can be found below.
Destiny 2 (PS4)
God of War 3: Remastered (PS4)
Knowledge is Power (PS Plus Bonus: PlayLink)
Here They Lie (PS Plus Bonus: PS VR required)
Another World — 20th Anniversary Edition (PS3, PS4, Vita)
QUBE: Director's Cut (PS3, PS4)
Foul Play (PS4, Vita)
Sparkle 2 (PS4, Vita)
These deals will go up next week Tuesday, except for Destiny 2 which is live and ready to download right now. Do so before Forsaken next week, which will require a large Season update which went live yesterday. There's a lot of pew pewing waiting for you.
Last Updated: August 29, 2018