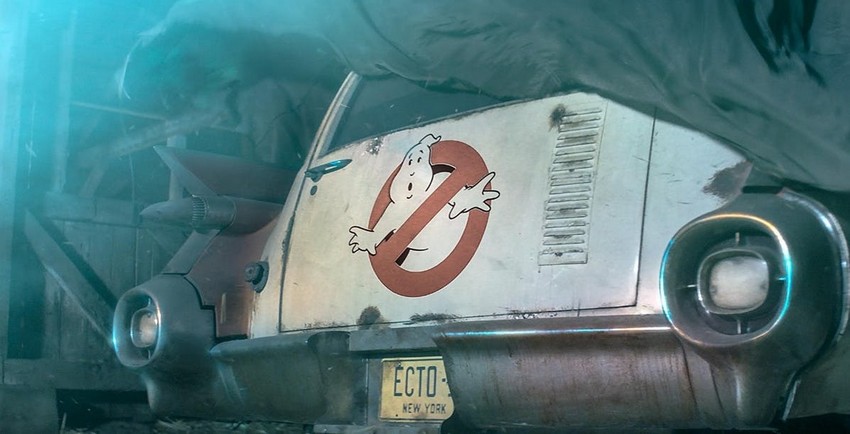 One the of the biggest recent movie surprises was the unexpected announcement that Sony had tapped Oscar-winning filmmaker Jason Reitman (Juno, Up in the Air) to make a sequel to his father's two classic Ghostbusters films. This would be a direct follow-up to 1989's Ghostbusters II, ignoring Paul Feig's 2017 all-female reboot.
As for what this new movie would entail, we've only heard rumours and snippets of info as Reitman and Sony have kept things very close to their chest. We know the original Ghostbusters will be involved somehow, but that the action will focus on the younger members of a small-town family. Well, now we know just who will be playing that family as Reitman recently revealed on Twitter that McKenna Grace, Carrie Coon and Finn Wolfhard have been cast in the production.
Coon (The Sinner, Gone Girl) will clearly pay the mother to Grace (The Haunting of Hill House, Captain Marvel) and Wolfhard (Stranger Things, It: Chapter 1). This sort of lines up to the previously leaked character descriptions as the lead-young female role was originally pegged as older than the lead-young boy, but that appears to have been reversed. It's also been rumoured that Coon's character will be revealed to be the daughter of one of the original Ghostbusters (my money is on the late Harold Ramis' Egon Spengler). I have to reiterate though that this is all just a rumour, as we know next to nothing concrete about this movie.
And that "we" seemingly includes the film's cast, as while at CinemaCon Wolfhard revealed to MTV News that the production has been so secretive that he wasn't even told what he was auditioning for. He was just given generic lines to read and only found out it was for Ghostbusters 3 when he was given the part.
As Wolfhard mentions above, he still hasn't read anything of the script from Gil Kenan (Monster House), but with a release scheduled 20 July 2020, it's expected that Reitman and co will start production soon.
Last Updated: April 4, 2019