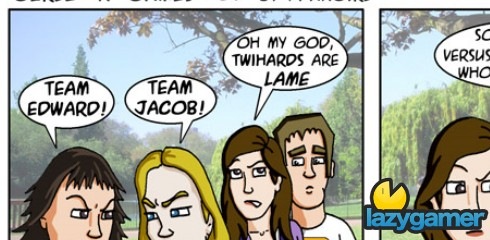 We often post up Pfangirl's Girlz 'N Games comics when they refer to the gaming culture and we actually understand what it is about.
This weeks one has nothing to do with gaming but pokes fun at the Twilight fans and that makes it an awesome comic strip in my mind.
And he's wearing a Rockstar shirt which makes it topical, cartoon strip after the break.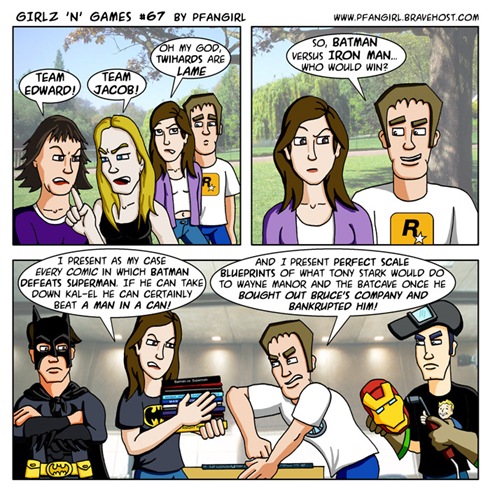 Last Updated: May 20, 2010