Some of our readers may be familiar with Bravado Gaming as one of South Africa's top multi-gaming organizations. The organization, led by Andreas Hadjipaschali, has fielded top teams in titles over their several years of existence with a number of Championship titles and international appearances. Their latest achievements include qualifying for the ESWC Paris, and performing well, and coming second at the WESG Middle East and Africa Qualifiers.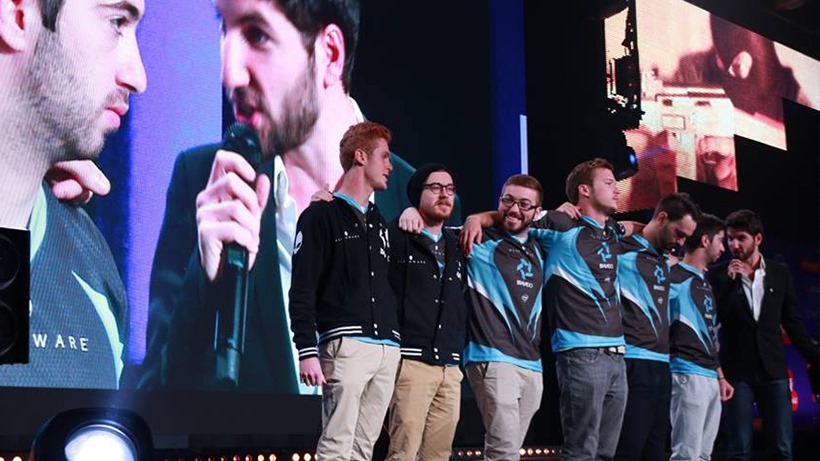 Bravado Gaming CS:GO on stage at ESWC Paris
Other than their achievements, Bravado Gaming have set the standard for how a local MGO should operate within our unique environment. For years they've strived to be the most professional organization, which included brand management, superior marketing when compared to other teams, and the occasional photoshoot. Personally, I don't think I've met anyone who works as hard as Andreas, and it's all finally paying off.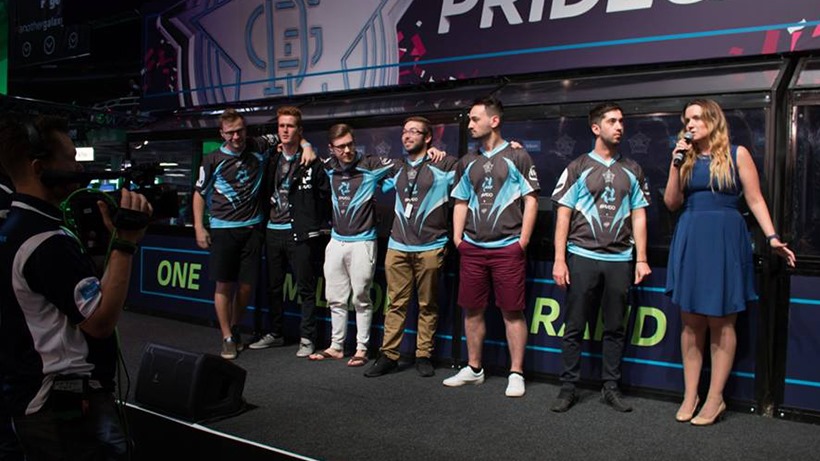 Yesterday I received a press release from the Global Assembly Marketing eSports (GAMeS) presenting their partnership with Bravado Gaming where the company will "focus global representation, focusing on marketing and endorsement opportunities," making Bravado Gaming the first African organization to sign with a major global player. You may recall GAMeS from the rAge expo where they hosted an extremely successful talk on eSports. Bravado owner Andreas shared the stage with Orena CEO Luca Tucconi to chat about local esports and the opportunities for brands to get involved, which has now paid off, as the press release states:
Recognized as the top eSports organization in Africa, Bravado Gaming is sponsored by brands including Intel, Alienware and Dell Computers. Bravado Gaming currently fields teams in DOTA 2 and Counter-Strike: Global Offensive. GAMeS will work with Bravado Gaming in capitalizing on its brand value and expanding both domestically and internationally, where it's increasingly being recognized as one of the teams to watch globally. Bravado has offices in South Africa and plans on launching an international office and teams in the United States, sometime in the future. In 2016 alone Bravado's Dota 2 and CS:GO teams have secured top finishes in DGL Masters Finale, MWEB MGMS Finals and WESG Dubai Qualifiers and will be traveling in January 2017 to the United States to compete in the ESEA Season 23 Mountain Dew Global LAN challenge taking place at the ESL Studios in Burbank, California; and the WESG in Shanghai, China.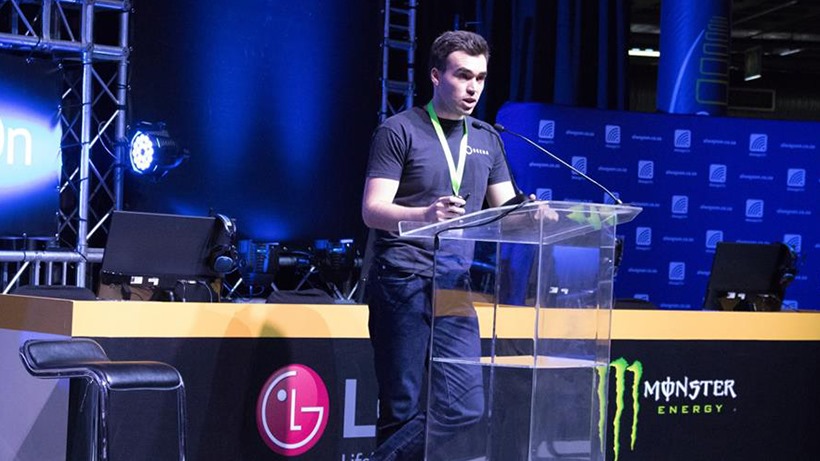 Orena CEO Luca Tucconi during the GAMeS eSports Branding Summit.
After the successful eSport Summit I met briefly with GAMeS Managing Director Mlondi Mashinini, a man with a clear focus on improving the structure of eSports in South Africa.
"As we look to grow our portfolio it was imperative to be with the best of the best. Bravado undoubtedly is one of the most successful and best managed teams globally. As we expand our agency both domestically and internationally, we look forward to working with Andreas and Bravado Gaming in that quest", says Mlondi.
It's true, Bravado are one of the best managed teams, even globally. It's largely due to the hard work by the Hadjipachali brothers, Andreas and Dimitri. This is a truly exciting time for South African eSports.
"I met Mlondi and Earl at the eSports Branding Summit and immediately looked to join their agency to expand our business. Their experience and skill set in traditional sports management from working with Real Madrid, National Football League, Sony Sports Marketing and FIFA is something I've identified as a key factor in accelerating our pace of growth", states Andreas.
The time for proper marketing and brand exposure in South Africa has never been more prevalent with teams growing from strength to strength after each major tournament. 2016 Has been a fantastic year with a number of international tournaments and appearances from our local teams, and prize pools far exceeding any other year in local eSports. Titles which received notable increases this year include Dota 2, Counter-Strike: Global Offfensive, Call of Duty, and FIFA. With the year ending on such a high note, there's no guessing what 2017 will bring for local eSports.
Like esports?
Check out esports central
Last Updated: December 1, 2016