The new God of War has been five years in the making. It's a big change for Kratos; not only has he switched over to a new Pantheon of gods to kill, but he's also got a son in tow. In a world with new gods and monsters, Kratos must teach his son Atreus not only to survive, but also prevent him from making the same mistakes. It's got everything you'd expect from God of War and more – with a strong narrative, a dark world and unflinching, brutal combat.
It's out on April 20, but reviews hit today. Here's what critics think of the game!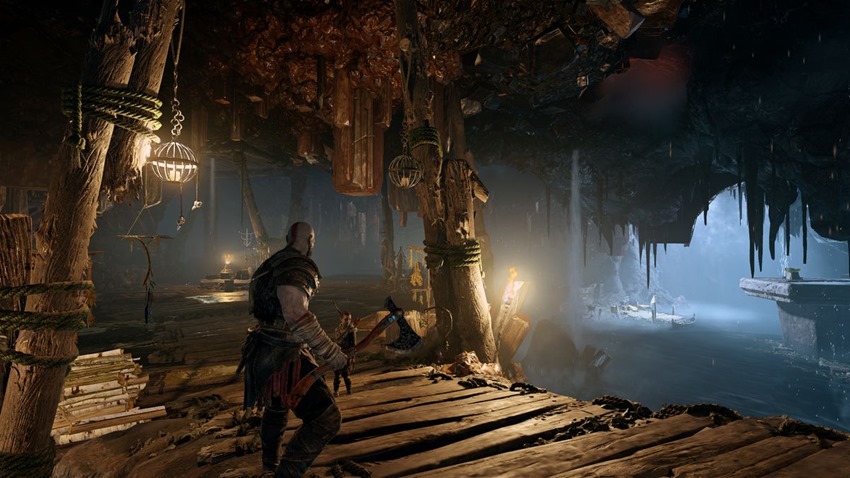 A lot of what goes into God of War feels as though it was cherry-picked from the modern gaming zeitgeist. The semi-open world structure, loot system, and a much deeper narrative focus work well, but are all trends being pushed by most other big games. As a result, God of War can feel slightly homogenised in a way that some fans may find unappealing. Thankfully, a strong sense of setting and brutally satisfying combat help maintain that God of War identity. If it wasn't made abundantly clear already, this is the first in what will most likely be a new trilogy for the God of War franchise, and this first instalment serves as a pretty great foundation.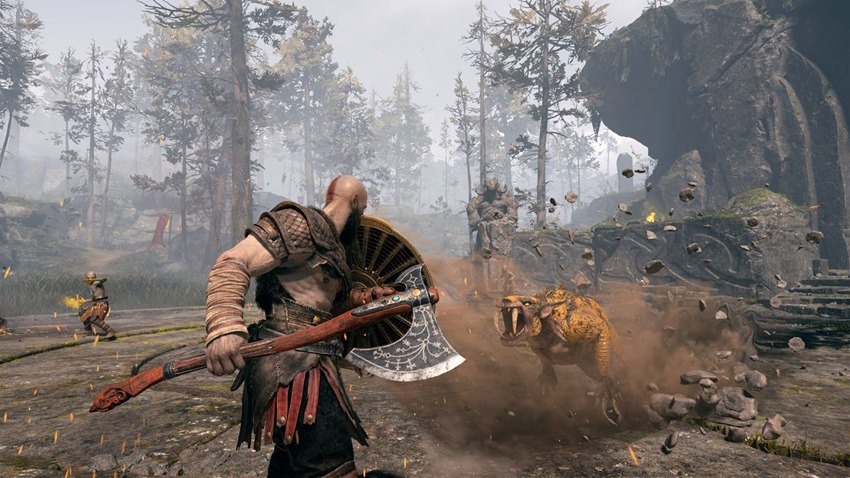 2018's God of War seems more content to borrow from other successful recent games: it's a little bit Witcher, a little bit Dark Souls, a little bit The Last Of Us, and a little bit old-school God of War. It feels like more of a trend follower than a trendsetter, a pastiche of ideas. But they are good ideas, done well enough to bring a once-stale series back up from the depths of Helheim.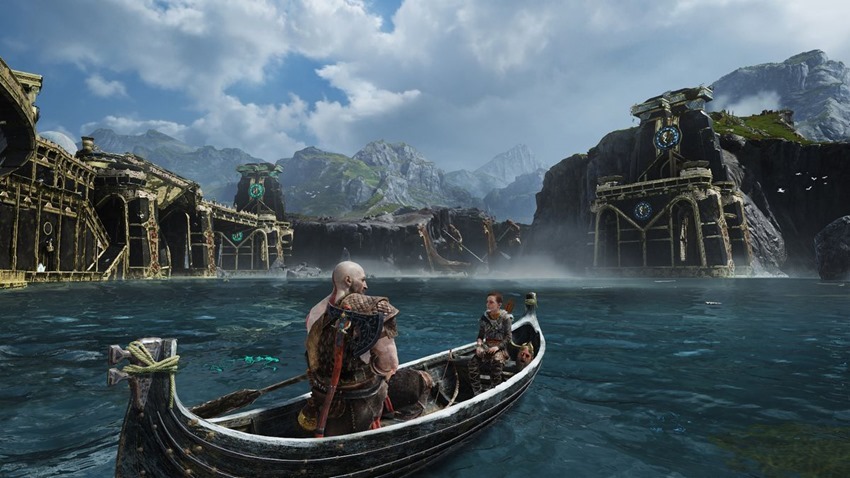 A decade ago, director Cory Barlog helped establish the God of War franchise as an iconic gory and debaucherous video game romp. While its antihero, Kratos, had pathos (he killed his wife and daughter in a fit of rage, his skin forever grayed by their ashes), it served little dramatic purpose, rather existing as a grimdark excuse for his god-slaying and orgy-having ways. Barlog — now older, a father — has returned to the series with a bundle of talented designers, many of whom served on the earlier games, to make good on that rich but neglected potential at its core. There's still plenty of gore, but the now the guts have meatiness.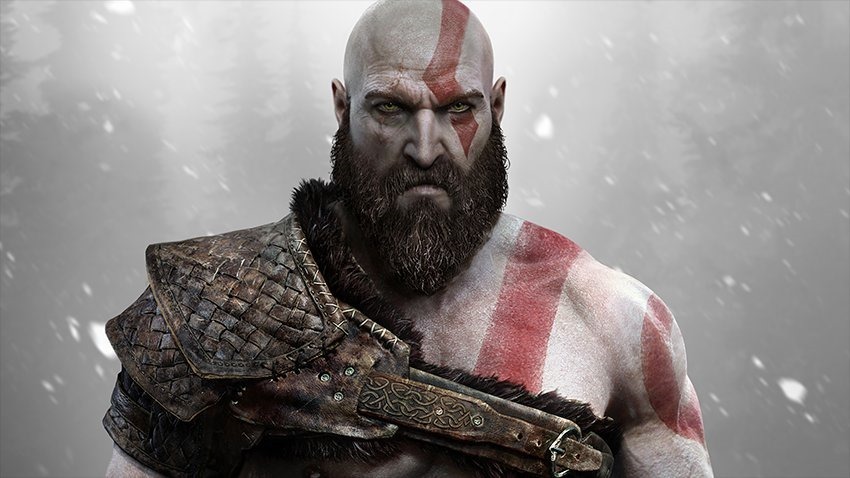 This is how you do a reboot. After Kratos lost his way, Sony Santa Monica has set the God of War on a new path. A more measured, nuanced character, a great supporting cast, an excellent combat system, and some of the best graphics in a PlayStation 4 game to-date, add up to a winner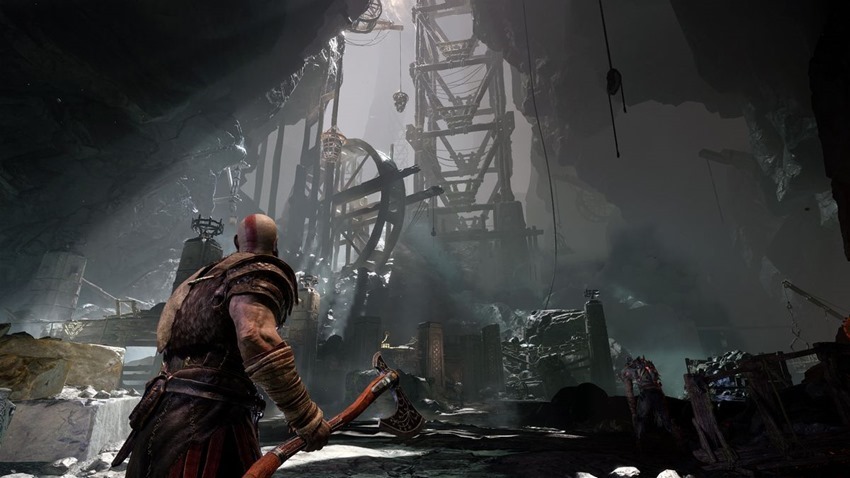 In many ways God of War is what the series has always been. It's a spectacular action game with epic set pieces, big-budget production values, and hard-hitting combat that grows more feverish and impressive as you progress. What may surprise you is how mature its storytelling has become. Like Kratos, God of War recalls the past while acknowledging the need to improve. Everything new it does is for the better, and everything it holds onto benefits as a result. Kratos is no longer a predictable brute. God of War is no longer an old-fashioned action series. With this reboot, it confidently walks a new path that will hopefully lead to more exciting adventures to come.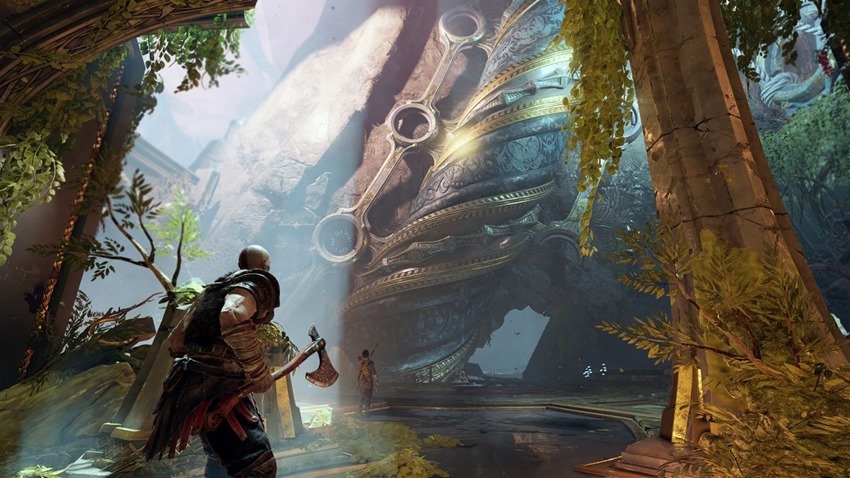 I expected great action from God of War, and it delivers that handily. But I didn't expect it to be a thrilling journey in which every aspect of it complements the others to form what is nothing short of a masterpiece. It's a game in which Kratos, a previously one-note character, becomes a complex father, warrior, and monster, embattled both on the field and within his own heart about how to treat his son; one in which the world opens up and shifts, offering rewards in both gameplay and knowledge of its lore that I treasured with each accomplishment. The obvious care that went into crafting its world, characters, and gameplay delivers by far the most stirring and memorable game in the series.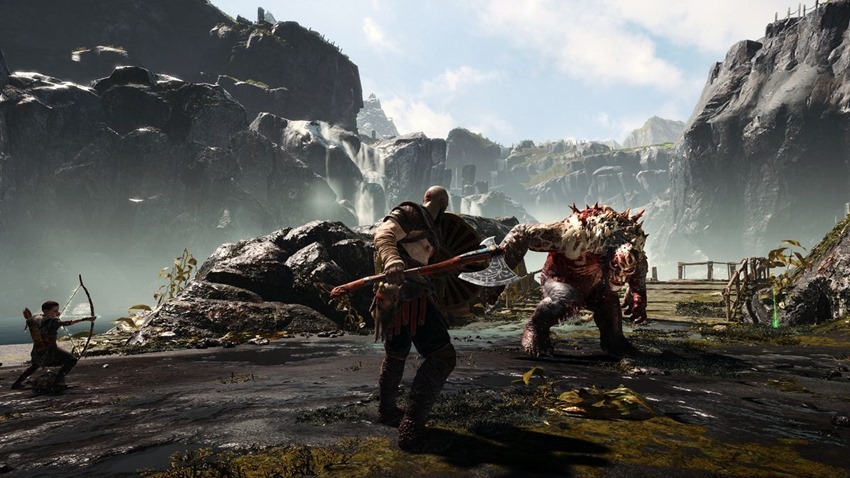 Ultimately, this all adds up to the rare revival of a series that exceeds its origins in many ways. Big budget, AAA gaming is so often focused purely on multiplayer, on bleeding players dry with loot boxes no one was asking for. It turns out that a combo of engaging story, wonderful visuals and fun combat still has a place in the world. God of War's developers have clearly paid attention to what Naughty Dog did with The Last of Us and Uncharted 4 as well as what Crystal Dynamics did to bring Tomb Raider into the present. Getting up-close and personal with well-written characters can bring a much-needed dose of humanity to any game — even when you're throwing an axe through hordes of undead enemies.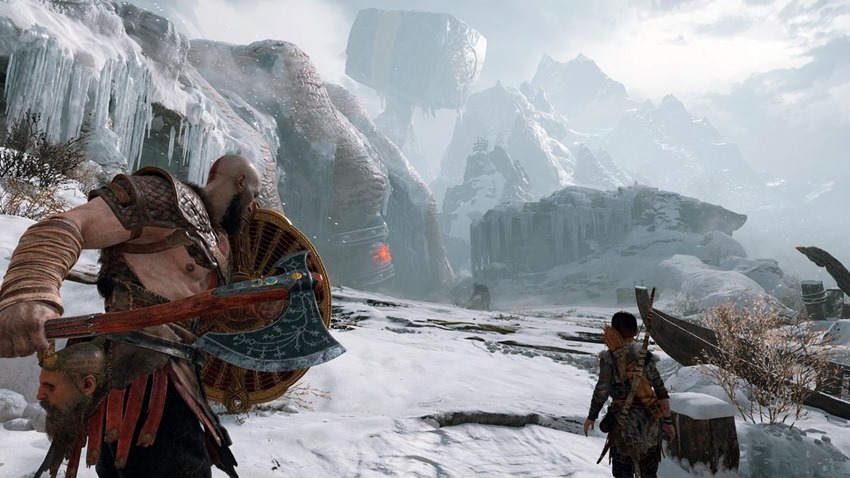 Somewhere out there, I'm sure there are diehard series fans who are crying foul at the new direction the series has taken, and I can't help but feel sorry for them. From its renewed focus on storytelling, to its stunningly gorgeous world and incredibly satisfying combat, God of War is nothing short of a masterpiece, one that sets a new bar for what can be accomplished in the world of AAA games.
Last Updated: April 12, 2018