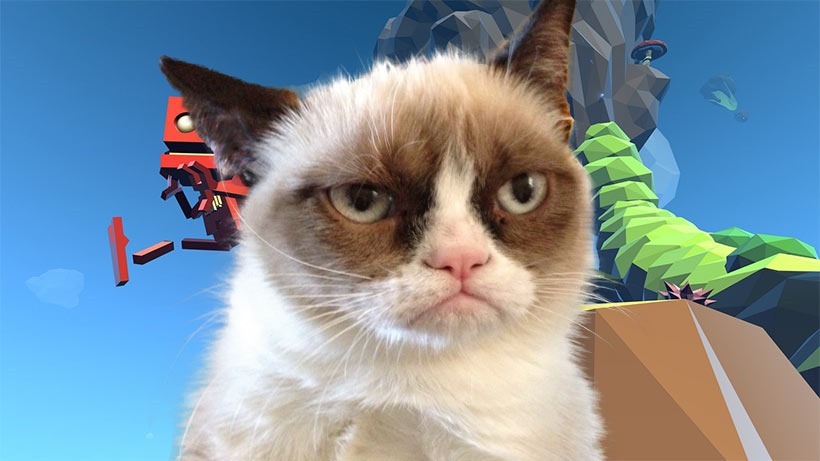 Yesterday, Ubisoft announced that its cute, vertical platformer, Grow Home has become the company's most quickly downloaded game on the PlayStation Network – even sending out a lovely press release to that effect.
"As the winner in the Vote to Play program, says the press release, Grow Home was available to all PlayStation Plus members as part of their Instant Game Collection and quickly became the fastest-downloaded Ubisoft title with over 2 million downloads in its first week."
That's all lovely, and very warm and cuddly, which should give the young team at Ubisoft Reflections that fuzzy feeling inside.
"We are thrilled that BUD has found a new home in the PS4 community," said Pete Young, producer of the game at Ubisoft Reflections. "Grow Home was a great opportunity for our team to experiment and develop new technology and have fun at the same time."
Of course, looking at it critically, it's not all that great a number is it? Especially not for a game that, for all intents and purposes, is free –  particularly taking the number of people who subscribe to PlayStation Plus in to account.
At last count, nearly a year ago, PlayStation Plus had reached around 8 million subscribers – a number that's likely swelled since then. At the time, half of PlayStation 4 owners paid for the service, putting the value then at 3.5 million PlayStation 4-owning Plus subscribers. There is now closer to 25 million PlayStation 4s in homes.
If we extrapolate using admittedly astoundingly terrible logic and associated maths, we should have around 10 million PlayStation Plus subscribers, meaning that just a fifth of them downloaded Grow Home.
I love Ubisoft's "big indie" or indie-esque games – with Child of Light and Valiant Hearts some of my favourite games to come from the company. I have to say that as cute and charming as Grow Home is, it doesn't sit amongst those games at my table of favour; its charm and unique controls wear thin rather quickly.
Last Updated: September 17, 2015