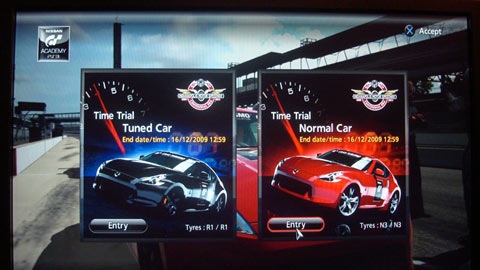 The GT5 Academy Time Trial demo hits this week and we have just come across some information and details with regards to what you can expect.
A forum post on torctalk.com gives us the details.
The demo will include two version of one car – The Nissan 370z normal and tuned version
The demo will only include one track – the Indianapolis Speedway GP
Download is very small, weighing in at 219MB
The menu system is very similar if not the same as GT5P
For more information, you can check the forum post linked below.
Source: Torctalk.com posted by Joe Racer
Last Updated: December 14, 2009