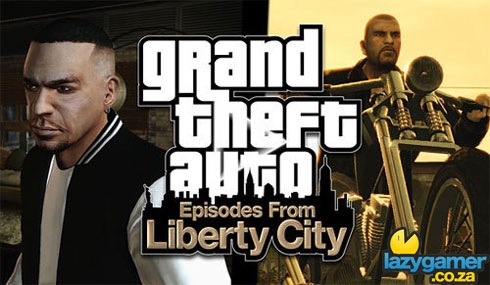 Excuse me while I wipe a laugh-induced tear from my eye. What does $50 million buy you these days? Not a whole bunch apparently, as it's been confirmed that once Xbox 360 exclusive DLC episodes will be available for PS3 and PC.
That's right folks, you'll soon be able to play The lost and the Damned  as well as The Ballad of Gay Tony on your non-Microsoft platform.
"It's been a long time coming, but we are proud to finally deliver Episodes From Liberty City for the PC and PlayStation 3," said Rockstar president Sam Houser. "We appreciate the patience of our PlayStation 3 and PC fans worldwide, and we look forward to putting the games in your hands this March."
Both episodes will be available together on one disc on March 30. The PS3 version will be hitting retail at US$39.99, with the episodes individually available on the PlayStation Network for $19.99 a piece. The Lost and the Damned enjoyed a year's exclusivity on the 360, with The Ballad of Gay Tony was released last October. If you're unsure about jumping back in to Liberty city – they're well worth getting, and a lot more focused than the game proper.
If you ask me, timed exclusives are silly – and doubly so when they cost the education budget of a developing nation. It's also the equivalent of 15,384,600 Big Macs – which could have been used for something purposeful instead of being squandered, like to build a submarine out of burgers…
Source : The Sixth Axis
Last Updated: January 29, 2010