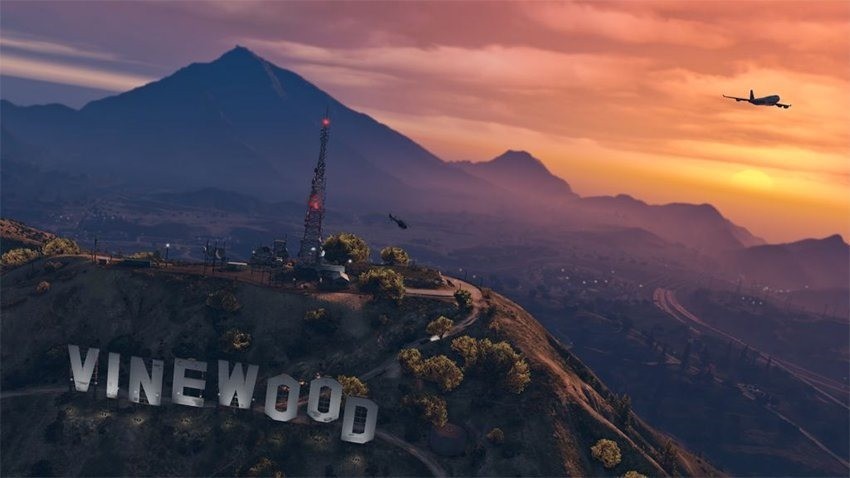 Grand Theft Auto V is still one of the best-selling games on the planet. Since its release on the old generation of consoles all the way back in 2013, to its subsequent current-gen and PC releases, the game has consistently hovered near the top of the game sales charts worldwide. That's thanks, in part, to the deluge of regular content for GTA Online. Those who prefer to keep their video game solitary have often wondered why GTA V didn't receive any of its promised single-player DLC.
It's because it didn't need it. At least, that's the story Rockstar's touting now. Speaking to GameInformer, Rockstar director of design Imran Sarwar explained away the single player DLC by saying that GTA V's existing campaign was "very, very complete."
"With GTA V, the single-player game was absolutely massive and very, very complete. It was three games in one. The next-gen versions took a year of everyone's time to get right, then the online component had a lot of potential, but to come close to realizing that potential also sucked up a lot of resources.

And then there are other games – in particular Red Dead Redemption II. The combination of these three factors means for this game, we did not feel single-player expansions were either possible or necessary, but we may well do them for future projects."
Of course, GTA Online has been Rockstar's big cash cow, earning the company a frightful amount of money. That doesn't (apparently!) mean that Rockstar doesn't believe in investing in single-player experiences.
"We would love to do more single-player add-ons for games in the future. As a company we love single-player more than anything, and believe in it absolutely – for storytelling and a sense of immersion in a world, multiplayer games don't rival single-player games."
The next big single-player Rockstar game is, of course, Red Dead Redemption 2, which is out next year. It has some lofty expectation to live up to.
Last Updated: October 24, 2017