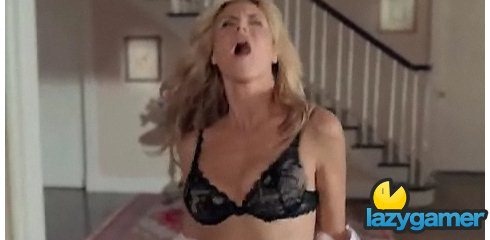 Sensationalist headline – check, barely there logic to back it up – check…
You may remember back in November last year that Keidi Klum recreated a famous clip from Risky Business to advertise just how awesome Guitar Hero World Tour was?
Well Activision have decided they aren't taking that lying down and have hit back at themselves to show how much better Guitar Hero 5 is than GHWT, using the same logic that made the first advert great they have recreated it with 11 beautiful young ladies playing the part of a more appealing Tom Cruise.
And for the ladies in the crowd they have thrown in that stud of all studs, Hugh Hefner… Because he is obviously every woman's dream.
Source: Joystiq
Last Updated: August 31, 2009