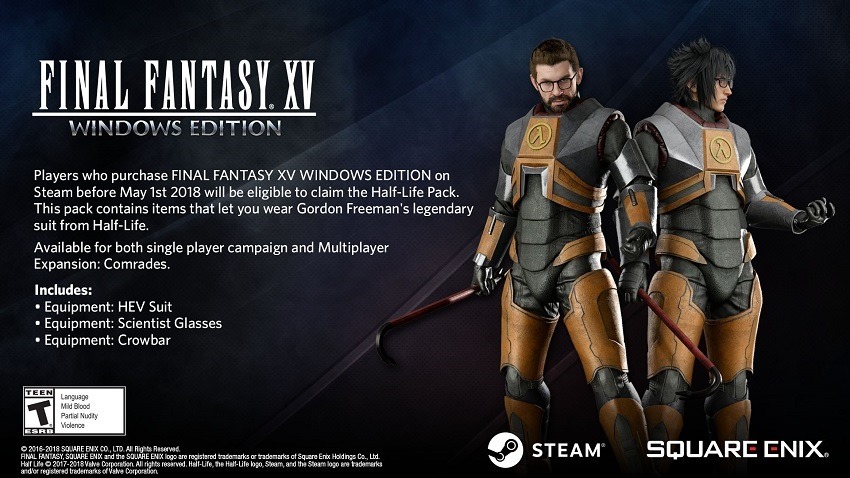 Final Fantasy XV is no stranger to weird collaborations. Just last month the road-tripping RPG let in a bunch of Assassin's Creed into its world, with the festival taking over some of the hotspots in the game and allowing protagonist Noctis to completely geek out over the Ubisoft property. With the PC launch coming up in just a few weeks, that trend is being adhered too. But not with some high-flying acrobatics by assassins. Instead, you're getting a very special scientist with a crowbar.
It's not Half-Life 3 (and it never will be), but Half-Life is invading Final Fantasy XV to remind you that Valve still thinks about its first-person shooter, if only fleetingly. If you purchase Final Fantasy XV before May on PC, you'll get a free Half-Life DLC pack that can be used in both the main game and the multiplayer side expansion, Comrades. It comes with a bunch of costumes, including a new one for Noctis to roll around in and confuse his entourage with. It even has a crowbar.
A FREE PLAYABLE DEMO for #FFXV Windows Edition is coming next week (26th Feb)!
If you pre-purchase/purchase FFXV Windows Edition on @steam_games before 1st May you can also claim the Half-Life Pack via Steam Workshop!
? https://t.co/ZRNh69BOQM pic.twitter.com/I9BsXzl7d5

— Final Fantasy XV (@FFXVEN) February 22, 2018
Final Fantasy XV is set to launch this March, but if you're unsure about how well it might run on your PC you're in luck. Next week Square Enix will launch a free demo for the title, which includes the game's first chapter. It'll be free to download from February 26th, which gives you more than enough time to check out all the bells and whistles in the game's first real open space.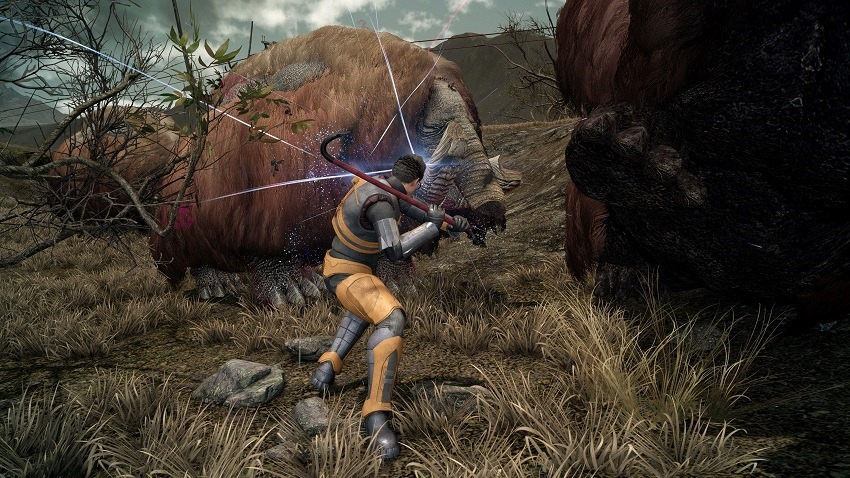 Final Fantasy XV is a great game after all, even if its story is completely incomprehensible about halfway through. If you've been holding out for this PC release, it's not long to go.
Last Updated: February 23, 2018