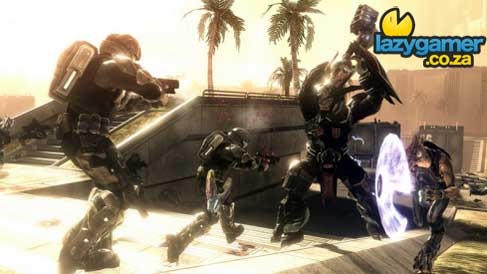 Yes, it's happened again. With many big-name first party release on the 360 there seems to be something that highlights the machine's finicky hardware – or Microsoft's inability to manufacture discs properly. Forza 2 apparently killed consoles, Lost Odyssey had a notorious 4th disc read error, and even the original Gears of War had severe enough disc-cracking issues to warrant a replacement program.
The latest 360 game to be beset with such issues is none other than Halo 3: ODST, which seems to have caused numerous disc-read errors. A 65-page thread on Bungie's forum has highlighted the severity of the problem.
Microsoft and Bungie have responded, claiming that "We are aware of a very small number of people who are reporting they can't play the game." "We are looking into it, but at this point it doesn't appear to be a widespread issue." Scouring the thread reveals that roughly 30% of the posters have had similar read errors.
The disc-read error occurs on some 360's during the main campaign, making the game unplayable from thereon out. I've seen nothing on the local forums about any ODST issues, making it possible that this is the result of a localised bad batch. Have any of you had trouble playing through ODST? Let us know in the comments.
Last Updated: September 29, 2009