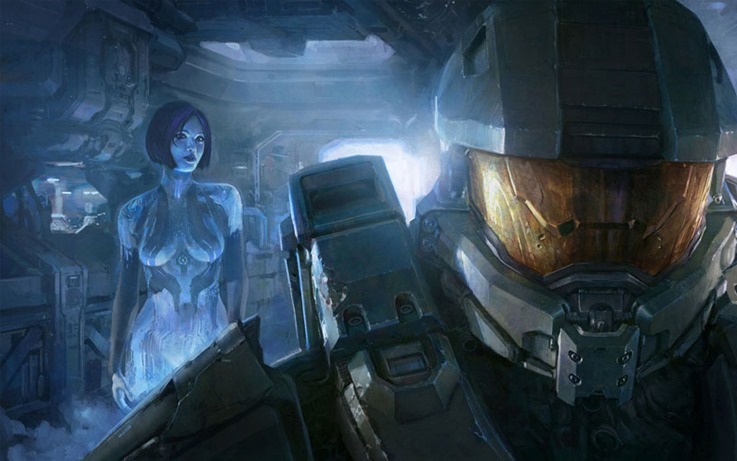 Halo 5: Guardians is out next week, and a bit's beautiful game that continues Master Chief's legacy, also introducing new characters to the fold. It's one of the year's most anticipated games, and certainly the sort of thing that helps Xbox Ones move off of shelves, given its legacy.
Halo's never really been a big hit on PC though. Two years after the series exploded on the original Xbox, Gearbox did a bang-up job porting the game to Windows PC – but whatever innovations the series had brought were already feeling old by then, so PC gamers didn't quite take to the series nearly as much as their console-toting brethren.
As time's gone on though, PC gamers have wanted a slice of the Halo pie – especially given the commercial and critical success of Halo 4. Many gamers – especially the ones who've moved over to the PC side of life – want Halo 5, but don't want the Xbox One to play it on. According to 343 Industries it could happen.
"You know, Microsoft has made a huge commitment trying sort of… I think normalize the Windows experience across multiple platforms. You see the elements of Windows 10 are going to appear in Xbox and Cortana and stuff like that," says series director Frank 'o Connor in a Twitch chat (via DSO Gaming).

"There is plenty of chance that Halo 5 could appear on the PC. Nothing to announce at this point… you know, we developed the game on an Intel platform. It wouldn't be the hardest thing in the world to move it to PC and take advantage of PC stuff. But nothing I announce today on this chat."
I've never been a huge fan of Halo, but I'm even less of a fan of such trite, coy answers. 'O Connor already knows whether or not Halo 5is going to make its way to PC, and if he doesn't – because it's not been planned or scoped, or approved – then there's not all that much point in it other than to release it in a quiet month as a bit of filler. It also wouldn't make a lot of sense, seeing as so few other Halo games have made their way there.
If anything, I'd suspect we'd likelier see a port of the Master Chief Collection hit PC, which could then be used a gauge for Halo 5.
PC Gamers: Do you want Halo on your PC? Or are you too elitist to have filthy console games on your platform?
Last Updated: October 23, 2015