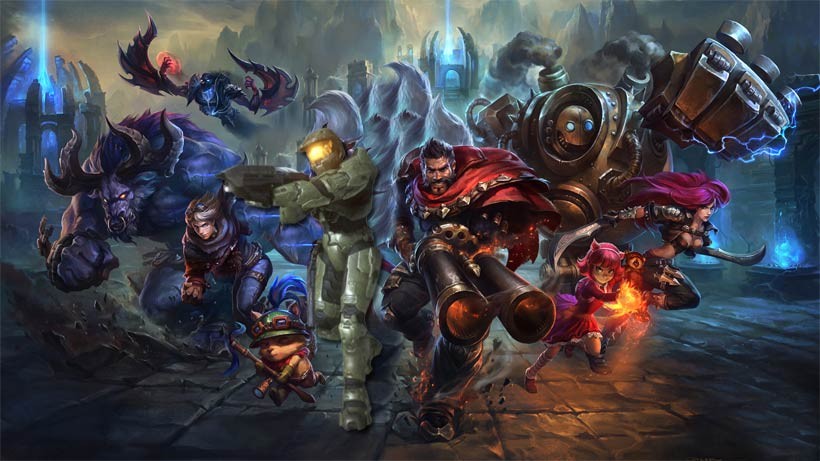 Halo, a video game series that has a surprisingly minimal amount of high altitude low orbit drops, has always skated the line between new and old school when it comes to shoot 'em up mechanics.
This year however, Halo 5: Guardians is romancing more contemporary ideas for its gunplay, while attempting to marry those concepts to its trademark quick pace and a co-operative experience. But when it comes to multiplayer, Halo 5: Guardians is also looking at some new ideas.
Specifically, a mode that was inspired by MOBA click 'em up, League of Legends.
"When we started with Warzone, we just wanted to put everything in the Halo sandbox into one single game mode," Multiplayer director Kevin Franklin told gameson.net, of the mode that uses capture points, neutral enemies and a home base that is filled with AI defenders.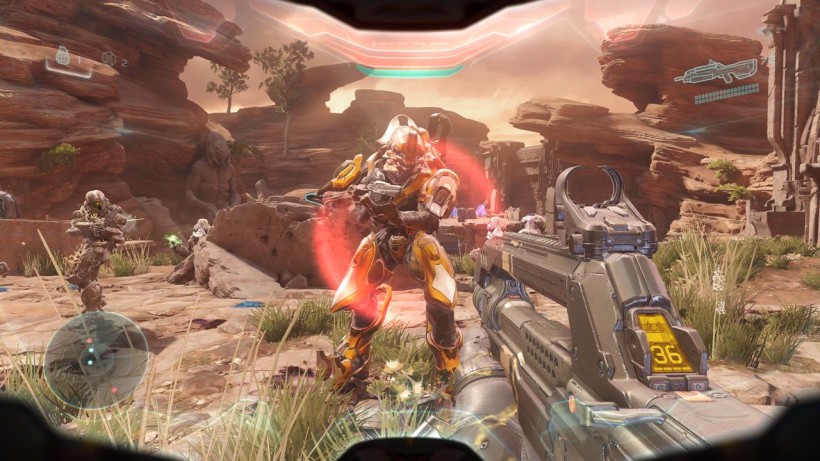 What we started off really early with was the AI bosses, they took a little while to come together, but you could definitely make parallels with MOBAs there which we're not shying away from.
According to Franklin, developer 343 Industries also tried sending out waves of AI Marines in early tests, but they just couldn't translate that MOBA idea to Halo 5's Warzone. "We couldn't just recreate Summoner's Rift into Halo," Franklin explained.
We had to make sure it supported all of our weapons, vehicles, AI, in a way that was distinctly Halo. So while I'm not afraid of any possible similarities, I think that we really had to set ourselves apart and build something that was right for our game.
Warzone is such a massive side of Halo 5: Guardians, that the idea could easily stand alone as a spin-off product, something that might happen in the future. But that won't be anytime soon, as Warzone is first and foremost a part of the game.
"There's something about launch day that only comes every three years for Halo,where everyone gets lined up outside the retailers, they do all sorts of events, and people are calling in sick and taking the next two days off school or work." Franklin said. "That's kind of magical for me."
Last Updated: October 1, 2015