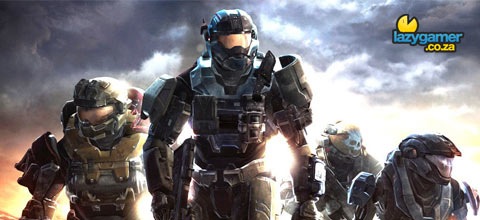 That heading isn't even a joke people, that's just seriously crazy.
The Halo Reach already broke records recently when 2.7 Million people participated in the beta released by Microsoft and Bungie, with 1,826 years of total combined game time already being played in only two weeks.
In case you were wondering, that translates to 16 million hours, and it's safe to say that it's pretty friggin' incredible.
Bungie released a statement, posted after the jump.
As a testament to the anticipation for its release, more than 2.7 million "Halo" fans helped make entertainment history this month by participating in the "Halo: Reach" multiplayer beta on Xbox LIVE, making it the largest console video game beta test on record and more than triple the size of the "Halo 3" beta. Players completed more than 13 million online games and logged over 16 million hours of online gameplay, amounting to over 1,826 years of total play time in just over a two-week period. The data and user feedback gathered from the beta will help Bungie and Microsoft further refine the game and deliver a blockbuster experience that fans have come to expect from the "Halo" franchise.

"Halo: Reach" follows the story of Noble Team, a squad of heroic Spartan soldiers as they make their final stand on planet Reach, humanity's last line of defence between the terrifying Covenant and Earth. Representing the best-in-class multiplayer elements that have become the hallmark of the "Halo" series, "Halo: Reach" offers the most action-packed multiplayer experience yet on Xbox LIVE. The "Halo: Reach" experience is completed with an intense campaign, an unparalleled suite of features and stunning new visuals powered by ground-breaking new technology.

"Halo: Reach" represents an enormous evolution for the genre-defining "Halo" games, and is testament to Bungie's 10 years of experience crafting amazing experiences. During the past decade, "Halo" fans have demonstrated their commitment to the franchise by logging more than 2 billion hours of gameplay on Xbox LIVE, sharing millions of pieces of user-generated content, creating original "Halo" Machinima series and even holding "Halo" themed weddings.

"Halo: Reach" is available for pre-order in standard, limited and legendary editions at participating retailers worldwide. The standard edition has an estimated retail price of £49.99 and the limited and legendary editions of the game will retail for £59.99 and £99.99, respectively. The limited and legendary editions of "Halo: Reach" are packed with extras that fans won't want to miss. The centrepiece of the legendary edition is a 10-inch-tall, hand-painted and individually moulded Noble Team statue crafted by the expert artisans at McFarlane Toys. As a special bonus, fans can receive a token to unlock an exclusive in-game Spartan Recon Helmet, by picking up a copy of the game on launch day at North American retail stores, and outside of North America by making a pre-order reservation at participating.
Source: Gamesonsmash
Last Updated: May 25, 2010