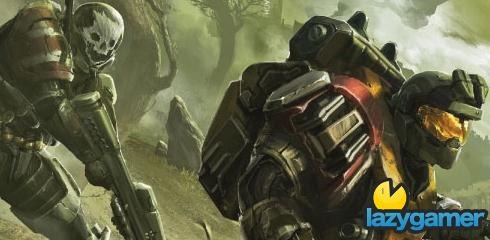 While not quite the God of War avalanche it appears that Halo Reach doesn't want to miss out on the media attention today and we also have some magazine scans to show you.
Now these scans are in English at least so we can get a little more information from them, however if you can get the GameInformer magazine where you live then I would strongly recommend doing that instead of reading the scans. It would be a more pleasant experience.
It sounds like Halo Reach is going to be the first real expansion of the Halo gameplay mechanism and will now be introducing a slue of new weapons along with stealth gameplay, assassinations, RPG elements and teamwork.
All in all it sounds more like the Halo game I always wanted, it's a risky move as the Halo fans may not enjoy the added depth but then again it's not like Bungie hasn't made enough from the franchise to retire to their yachts if this fails anyway.
Source: AllGamesBeta
Last Updated: January 12, 2010