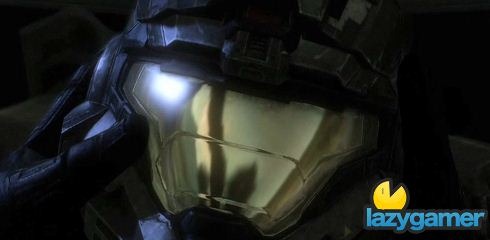 So we have all seen the new trailer for Halo Reach and the reactions so far have been pretty positive.
The visuals are looking really sweet and now we get to find out more about who these blokes in the video are as well as where they all fit in. I've never been a big Halo fan but I am hoping that Reach will push the series to a new level and do something really special.
Hit the jump for the press release.
Step into the boots of a Spartan III and prepare for the first look at "Halo: Reach," the highly anticipated prequel to the "Halo" trilogy from acclaimed developer Bungie coming fall 2010. The very first "Halo: Reach" video had its worldwide debut last night during the Spike TV Video Game Awards by actress Tricia Helfer, offering gamers a taste of the story to come.
Taken from part of the game's opening cinematic, the video provides the first look at the story of "Halo: Reach," which introduces players to Noble Team, a squad of battle-hardened Spartan soldiers. "Halo: Reach" charts the story of Noble Team in their heroic stand to defend the planet Reach, its people and secrets against a ruthless assault by an alien collective known as the Covenant.
"Halo: Reach" is being published by Microsoft Game Studios and launches in the fall of 2010 exclusively on Xbox 360. The "Halo: Reach" multiplayer beta is coming spring 2010, which players can access exclusively through "Halo 3: ODST."
The "Halo: Reach" video is available now on Xbox LIVE and Bungie.net. Press only (do not publish the URL): for .wmv files and a screen shot from the "Halo: Reach" video, go to: http://edelman.psni.com/public/Halo%20Reach/
Source: Gamerscoreblog
Last Updated: December 14, 2009