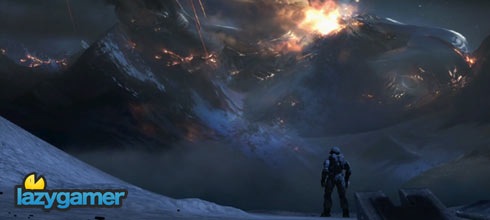 Just yesterday, a teensy weensy little trailer by some small little company named Bungie managed to just make it into the video section of our In Other News post at the end of the day. It is however, worth a little more than a link at the bottom of a post, as you will see.
The trailer is titled The Battle Begins and shows off a lot of just how epic Bungie intends their final Halo game to be. Huge battle scenes, check. Space combat, check. Gorgeous shots of soldiers looking over ravaged cityscapes, that's a check.
Hit the jump for the full trailer.
Last Updated: July 30, 2010