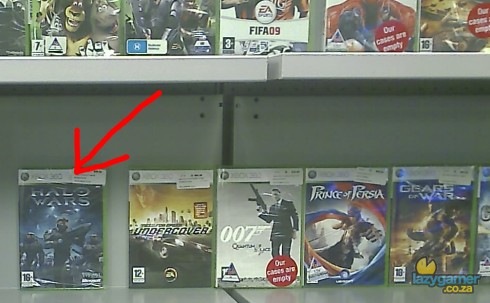 And it's happened again, South Africa has broken yet another release date and this time its the turn of Halo Wars.
DarthPengiun has sent in this picture from Incredible Connection in Midlands Mall in Pietermaritzburg where we can see that not only are their cases empty but they are also already selling Halo Wars prior to it's official release date.
I don't know what's so difficult about sticking by release dates but apparently it's just too difficult for some.
Last Updated: February 26, 2009