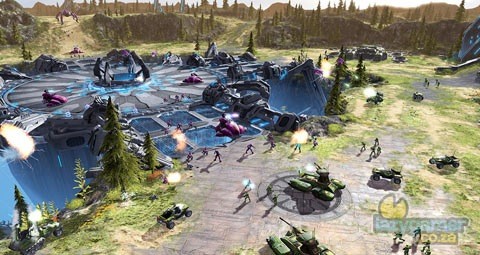 Halo Wars, the last game from the recently closed Ensemble Studios has sold over a million copies, making it the best selling RTS on current gen consoles. Of course, being the most successful RTS on current consoles doesn't really count for much – there are only a handful at the moment.
According to Microsoft stats more than 2.6 million multiplayer matches have taken place, totalling more than 118 years in playtime. Roughly 200,000 people face off in Halo Wars multiplayer every day.
I'm left wondering how many copies were sold because of the included Halo 3 maps, and how many Halo3 fratboys got home, upset to discover that the new Halo game they'd just bought wasn't a first person shooter. Yeah, people ARE that stupid.
Despite being slightly dumbed-down (when compared to regular, PC RTS') Halo Wars deserves its success; Well, we thought it was pretty good.
Source : 1up
Last Updated: March 20, 2009