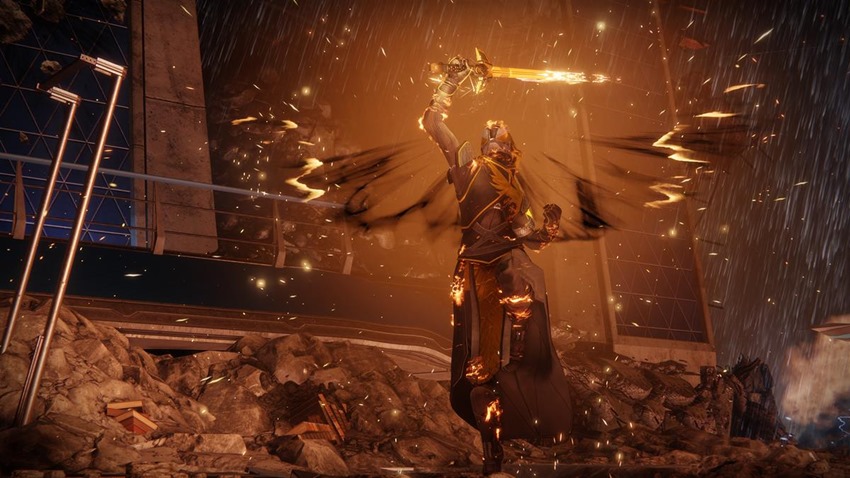 Today was D-Day. Specifically, Destiny 2 day as Bungie's next big chapter in their space opera finally bared its fangs and took a healthy chomp out of the eyeballs of anyone in attendance. Prettier, slicker and still undeniably Destiny, Destiny 2 is aiming to really hook fans in this year with a product that wants to be a bridge for Guardians new and old.
Its biggest weapon in its arsenal? A proper port to PC, which wil bring all of its unique flavour to a platform that is now suddenly interested in the tale of Guardians and Ghosts. Over at the Jet Center today, I managed to sit down and prove that ye gods going from PS4 controller back to a mouse and keyboard is an utterly alien sensation. Beyond that, Destiny 2 plays very much like Destiny does already.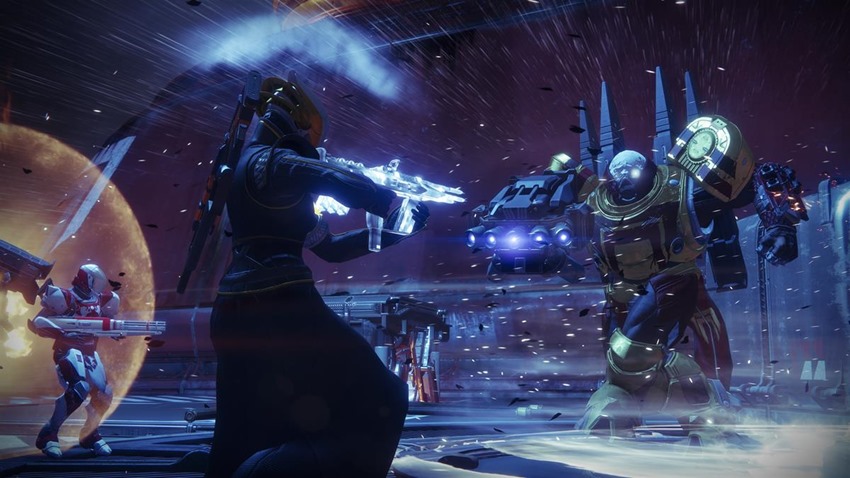 Which is pretty rad actually, for the bits when my lack of any motor co-ordination wasn't resulting in my guardian looking like he was having a seizure on the battlefield. Visually, Destiny 2 looked superb. Compared to the 30fps setup on the PS4 Pro, seeing the sequel running with all cylinders blazing at a silky-smooth 60fps was magical.
Frame-drops were non-existent, even during the more intense moments of the opening story mission that saw the Red Legion invade the Tower and reduce it to rubble. From a purely technical perspective, Destiny 2 was beautifully optimised for the stage on demo that day. If there's one thing I'd recommend altering straight away however, it's the current layout for the keyboard which happens to be a finger-stretcher.
You've got the usual WASD movements, but having class abilities, supers and other special abilities mapped lower down is reason enough for a first-minute remapping. It's an odd complaint, I know. Knowing how much a Guardian is capable of however? It makes sense if you've been around the Destiny block already. In addition to all of that, Bungie told me that you can expect the following graphic-heavy options on PC: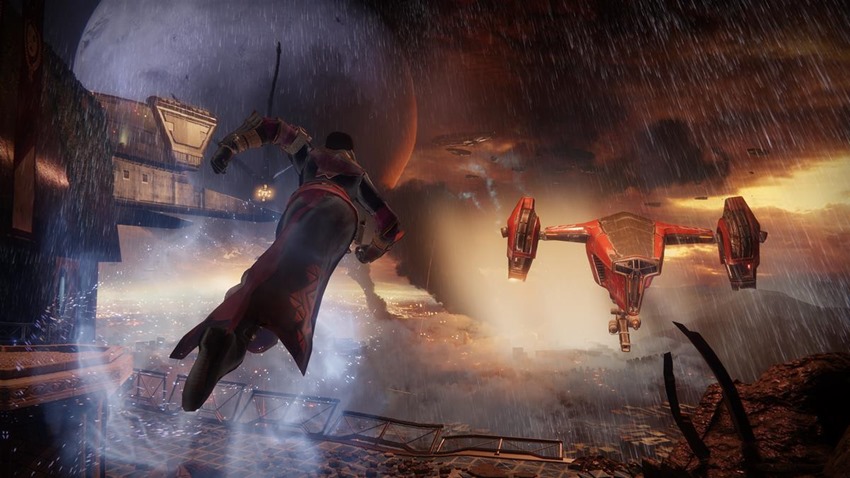 4k Resolution Support (3820×2160)
Uncapped framerate
Full mouse and keyboard support with custom key mapping
Text chat
Adjustable Field of View
Detailed PC settings screen
21:9 monitor support
Which is probably just the tip of the iceberg, knowing how PC gamers like to push games to the breaking point. PC capture wasn't allowed at the event, so you'll just have to take my word for it that Destiny 2 on PC looks well good.  Lights flicker, everything seems to be made of embers which float in the wind and the general ambience really does know how to set the mood.
I tried to scope a quick right-click under the hood on this, but Bungie had these PCs locked up tighter than goodwill on Christmas day in my family. Bungie did tell me that they're aiming to give a wide selection of hardware the best experience possible. That's Destiny 2 on PC for you: Familiar gameplay and a fresh coat of paint. Which might be the best way to get that crowd of hardware-heavy gamers invested in Bungie's vision.
Last Updated: May 19, 2017